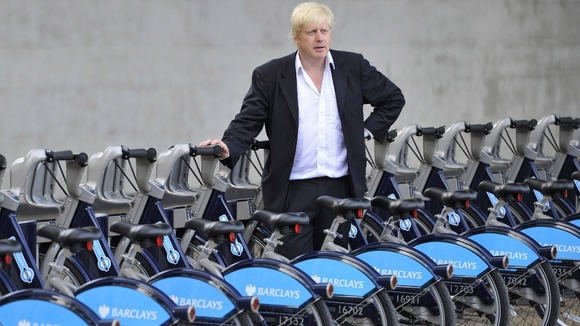 'Boris bikes' will be available for hire in Southwest London from spring 2014.
The Mayor of London announced today that plans were in place for more than 2,000 new bicycles and around 5,000 new docking points as the cycle hire scheme expands south of the Thames.
Transport for London has been working with the London boroughs of Wandsworth, Hammersmith and Fulham, Lambeth, and Kensington and Chelsea to identify suitable sites for the docking stations.
"Every Londoner should be able to take advantage of our hugely popular and iconic Barclays Cycle Hire scheme which has already brought untold benefits to London's commuters, businesses and visitors alike. Earlier this year we took the blue bikes eastwards towards Canary Wharf with enormous success, and this further expansion will bring more than two thousand new docking points south of the river as well as greatly enhancing the rest of the network."
– Mayor of London, Boris Johnson.