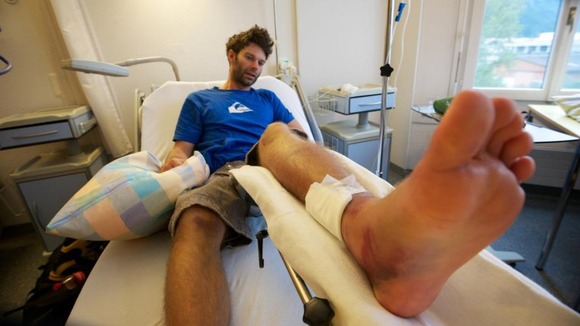 London adventurer, Dan Hunt, is in "good spirits" after he was found alive in the Swiss Alps.
The 33-year-old from Shepherd's Bush was missing for three days, before being found by a search party.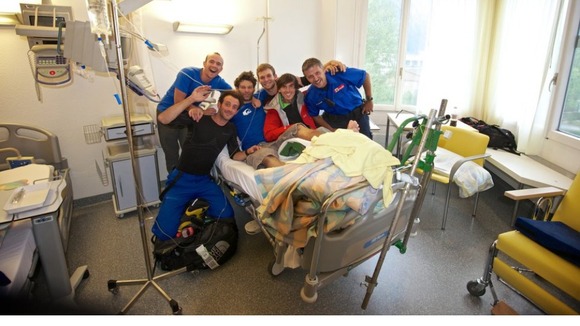 Dan 'Nabik' is in good spirits. He did not have good sleep as he wasn't used to sleep anymore for a few days trying to stay awake and warm.

He has a fractured Tibia and some broken bones in his foot.He has a minor lung infection and is getting some antibiotics and iv fluids, and his vital signs are still being monitored.Today was a rest day and celebration day for all of us....

Dan is finally recovering his ability to have a proper conversation. The hospital staff in Switzerland have been extremely professional in treating Dan with the best they could offer.Dan is completely overwelmed by what so many friends and unknown people have done for him and really wants to thank everyone from the bottom of his heart...

He is struggling to find words to express his gratitude to all those who joined the search and contributed funds.Dan says that the most amazing thing he is trying to come to terms with is that it was his friends who finally found him after flying and driving over from England, Austria, Germany, and Switzerland to join the search.

The local community of paragliders, speed flyers and other visiting flyers were extremely helpful volunteering to fly over the search area. He is still recovering from conditions that are a result of being exposed to very low temperatures. He will stay in the hospital for the next few days until the doctors are happy he is 101% recovered.

There is no confirmation of a return day at this state.
– Spokesperson