Boat race trial
Man accused of bringing "chaos" to Oxford vs Cambridge boat race faces court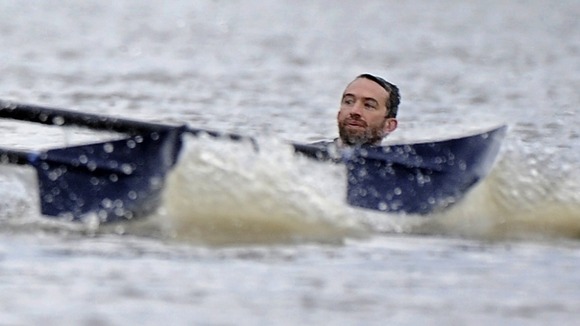 Acourt has heard that a swimmer brought chaos to this year's Oxford vs Cambridge boat race when he jumped into the Thames in a protest about elitism.
Trenton Oldfield, 36, brought the annual contest to a dramatic halt for around half an hour on April 7. It was the first time in the history of the 158-year event that it had been disrupted by a swimmer.
Prosecutor Louis Mably told jurors at west London's Isleworth Crown Court that the race between Oxford and Cambridge was spoiled for the two university rowing teams and hundreds of thousands of spectators watching from the banks of the river or on TV.
"The feeling of disappointment was obvious, because not only had everything been delayed, but the crews and the public had been denied a natural conclusion to the race that they had come to the river to see."
– Prosecutor Louis Mably

Trenton Oldfield, from east London, denies a charge of causing a public nuisance.