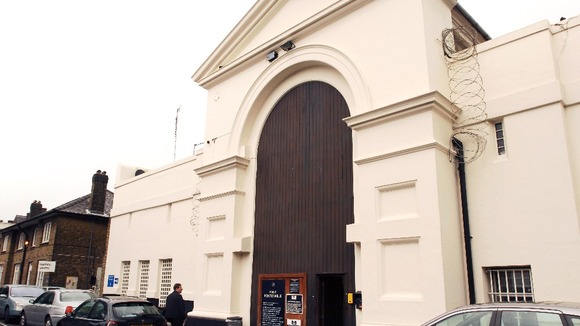 Prison monitors have criticised overcrowding and a lack of purposeful activity for inmates at HMP Pentonville in north London.
The annual report of the Independent Monitoring Board (IMB) said that the prison population was around 38% higher than it should be and that limited resources for education and industrial training meant that around half the inmates were not spending their time constructively.
It also raised concerns about the impact of future budget cuts, which it fears will have a negative impact on work to reduce reoffending. There have already been reductions in staffing levels at the prison and the report says that further cuts could affect the availability of positive activities such as education and training.
The Chairmain of Pentonville IMB, David Miller, said:
"In some ways the prison is a microcosm of society outside, where problems of mental illness, drug abuse and educational failure are concentrated and made starkly visible.

"For the sake both of the prisoners, and for the sake of the rest of society with whom they will have to live after release, the prisons need to make the maximum use of their period of custody and control to try to influence their future behaviour for the better.

"Mere passive confinement, though cheaper than rehabilitation programmes and remedial education, is entirely counter to the public interest in reducing crime and does not solve society's problems."
The report did welcome efforts to reduce violence in the prison, and work done to tackle illegal drug usage.