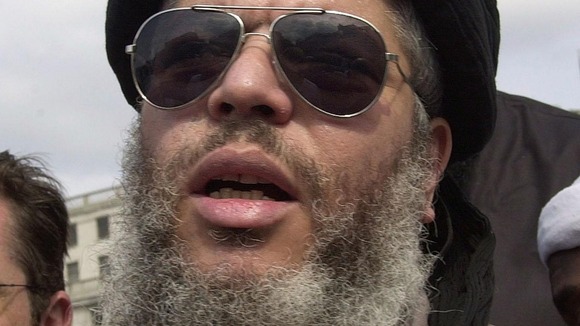 Lawyers for radical cleric Abu Hamza are asking the High Court for time to carry out further medical tests as he renews his long-running legal battle to halt his extradition from the UK to the US.
The lawyers plan to seek a temporary injunction pending a request for an MRI scan to be carried out due to his "deteriorating health".
In papers before two judges in London, Hamza's QC, Alun Jones, argued that there is "uncontradicted medical opinion that a scan is medically necessary".
If the applicant (Hamza) is unfit to plead, or arguably so, it will be argued that it would be oppressive to extradite him within the meaning of Section 91 of the 2003 Extradition Act.
– Hamza's QC Alun Jones

The QC says a judge referred to Hamza's "very poor health" at an extradition hearing in 2008.
Over four years later, it appears there has been, or may have been, a further deterioration, perhaps attributable to sleep deprivation and the continued confinement of the appellant in an unrelentingly harsh environment.

The responsibility of the (Home Secretary) is a relevant factor here.
– Hamza's QC Alun Jones