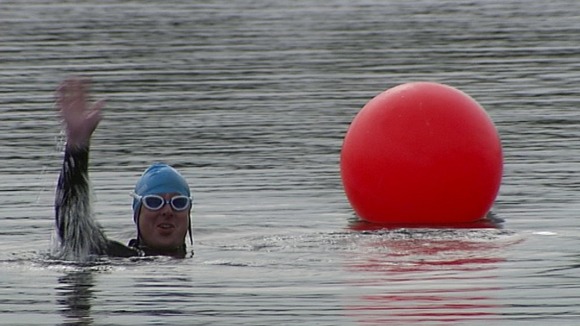 Six soldiers are taking part in a marathon 250-mile open water swim in order to raise funds for injured servicemen. They're taking it in turns to swim, round the clock, in a six-day relay at Shepperton Lake in Surrey.
The whole event is the brainchild of Trooper Clifford O'Farrel, who was himself seriously injured in Afghanistan. He's been swimming as part of his rehabilitation and decided that he wanted to raise money for an organisation that had helped him with his recovery - The Household Cavalry Operational Casualties Fund.
In the video below, he describes how he was injured by an improvised explosive device.
How does the challenge work?
Six soldiers are taking it in turns to swim, with one hour in the water followed by five hours off. Between them, they'll be swimming, night and day, for six days. They hope to complete 250 miles over that period, raising £15,000.00.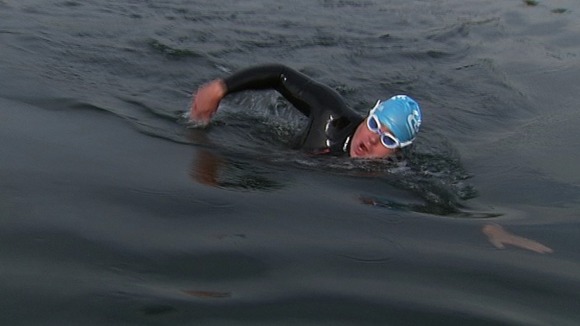 What is the Household Cavalry Operational Casualties Fund?
It is an official charity that cares for members of the Household Cavalry who are injured in the line of duty. It also helps the families of soldiers who have been killed or injured in battle.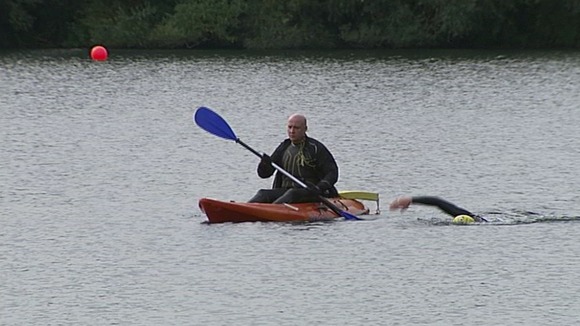 How are the soldiers getting on?
At this time of the year, the water temperature is falling to around eight degrees Centigrade, which saps the soldiers of energy and puts them at risk of injury.
The lake is about eight degrees. As soon as you get in, you feel the cold straight away - your face and hands feel it really badly and you start to cramp up.

"I still have metal work in my legs and that gets cold extremely quickly, and then when I climb out it takes at least an hour and a half to warm up.

"One of the girls on the team is a really good swimmer, but because she's small and petite the cold is starting to get to her and she's cramping up really easily."
– Trooper Clifford O'Farrell

Where is Shepperton Lake?

The lake is a dedicated open-water swimming venue, in Shepperton, Surrey, which means that the soldiers can complete their challenge in relative peace - without any boats to worry about.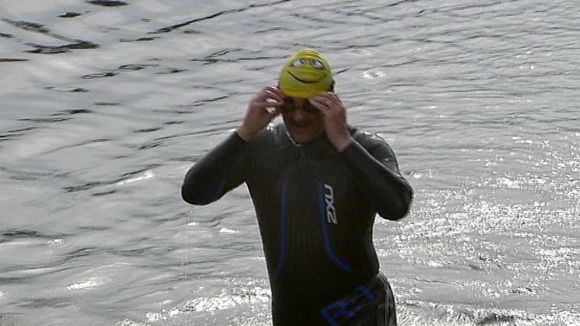 You can follow the team's progress on Twitter and Facebook.