London Fire Brigade's proposals to close 17 stations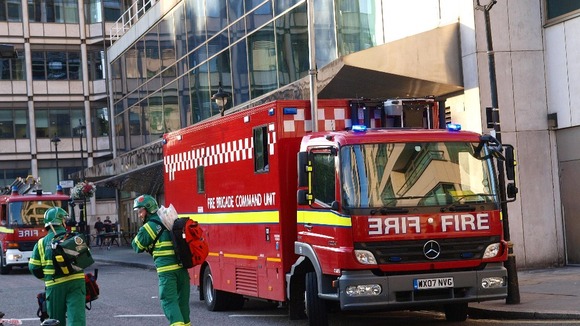 The Mayor of London has defended proposals to cut more than a dozen fire stations and hundreds of jobs.
Boris Johnson was answering questons at City Hall this morning about the planned cuts.
The Fire Brigades Union has expressed grave concerns over proposals by the London Fire Brigade to close 17 fire stations and slash around 600 jobs.
LFB fire stations earmarked for closure are:
Acton
Belsize
Bow
Clapham
Clerkenwell
Downham
Islington
Kensington
Knightsbridge
New Cross
Peckham
Silvertown
Southwark
Westminster
Whitechapel
Woolwich
LFB stations which would see a reduction in their firefighting capability:
Chingford
Hayes
Leyton
Leytonstone
The plans, which were revealed in a leaked document, look set to be put before a meeting of the London fire authority on 22nd November.
The brigade was told by the Mayor of London, Boris Johnson, to save £65m over two years, and senior managers have been working on proposals to meet that demand.
These proposals present the biggest threat to the London Fire Brigade since the days of the Luftwaffe and would lead to the decimation of fire cover in London.

The stations under threat of closure have stood proudly for generations, protecting local residents from bombs, fire and terrorism, yet Boris Johnson is about to hammer a 'For Sale' sign on to their front doors.

Such a huge cut cannot be made without there being an impact on public safety, and we call on Londoners to join with us in defending our fire service.

All around the country, chief fire officers are beginning to warn publicly of the danger of catastrophic cuts. So far, the commissioner of the London Fire Brigade, Ron Dobson, has remained silent, but surely now it is time for him speak up.

The London Fire Brigade is a proud organisation with a fine history. But it is now facing possibly its greatest challenge. Its leaders must do the right thing and tell the politicians these cuts are wrong and dangerous. If they don't do it, the FBU will.
– The FBU's regional secretary for London Paul Embery