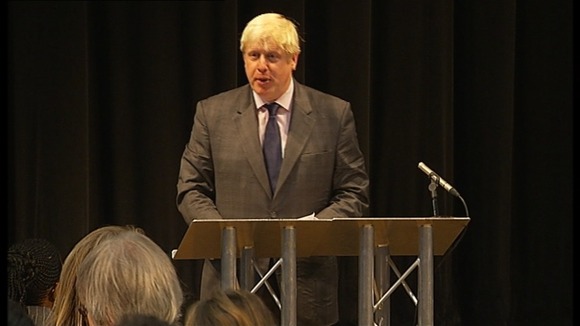 The Mayor of London has made no secret of the fact he is keen to become more involved in the capital's education system.
Boris Johnson used the Conservative Party conference a few weeks ago to show his support for free schools and now he has set out more plans to change the system.
The capital is already outperforming the rest of the country in educational standards but Boris says he wants to make London schools world class.
He's calling for "a pan-London approach":
NEW SCHOOLS FOR LONDON:
He wants a dedicated unit to find new sites for 'free schools'.
LONDON SCHOOLS EXCELLENCE FUND:
He also wants a new fund to promote better teaching standards and tackle underperformance in schools.
LONDON CURRICULUM:
He is proposing a special London curriculum for 12-14 year-olds.
GOLD CLUB:
A Gold Club of schools - which would identify and celebrate the most successful schools.
We need to do even better. Don't forget we are in competition with cities around the world that I am afraid are doing even better - going further, faster.

And so we've seen London, Britain, slipping down the international league tables.

What we want to do is work with the teachers, work with the boroughs to drive up standards.
– London Mayor Boris Johnson