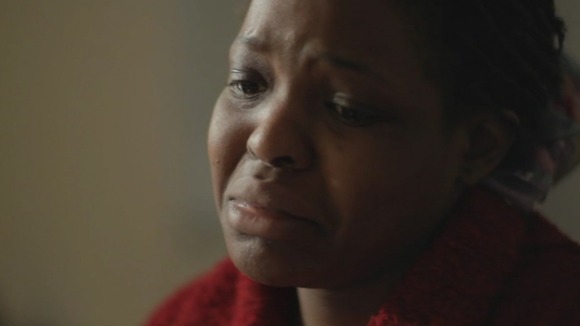 UK charity FPWP Hibiscus is launching its new hard-hitting animated film which warns young women of the dangers and consequences of being coerced and tricked into prostitution by traffickers.
The London-based charity's campaign highlights the victims of the human trafficking trade.
Charlene White reports:
A Dangerous Journey is just six minutes long and tells the personal story of "Grace" whose dream of a better life in the West turns into a horrendous nightmare.
After running away from her home in a fictional African village, Grace finds herself in the capital without food or shelter.
She manages to scrape a living by hawking items around a market but dreams of resuming her education so she can get a decent job.
One day she is befriended by a man who seems kind and generous and eventually offers to pay for her to travel to the UK to study. She is given false documents and makes it through customs but her dream of going to college never comes true.
She is immediately locked in a house with other women and forced into prostitution. When she tries to escape she is attacked and beaten.
Thousands of women are trafficked each year from West Africa to Europe in a multimillion dollar criminal industry.
With an estimated value of between $152 million and $228 million annually, the market sees a yearly inflow of between 3,800 and 5,700 women.
It is estimated that West African trafficking victims, many of whom originate in Nigeria, comprise about 10 per cent of forced sex workers in Western Europe.
We plan to use the short film A Dangerous Journey to to reach out to the young women who are the potential victims of clever traffickers.

The film is brutally honest about their eventual fate.

There is no glamour, education, or career prospects. These women end up being trapped in domestic servitude or even worse as prostitutes forced to sleep with dozens of men every day.

They receive little or no money and in many cases never hear from or see their families again.
– Hibiscus Chief Executive Jacqueline McKenzie and founder Olga Heaven

The film and forthcoming campaign which is being backed by the UK Border Agency will be introduced by Lord Ramsbotham, Lord McColl and AndyDesmond, a specialist on trafficking from Nigeria at the House of Lords this afternoon. It will be launched in Lagos, Nigeria in two weeks time.