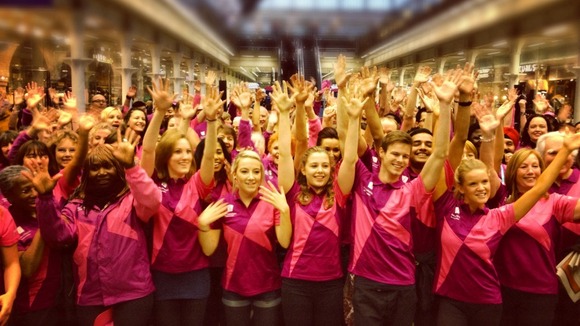 Team London Ambassadors - the volunteers who helped make the London Olympics such a success - staged a flash mob in St Pancras station today. They danced in the ticket hall to welcome international visitors, arriving from Europe on the Eurostar.
It's the first time the volunteers have returned to the capital since the end of the Games - but the Boris Johnson is hoping it won't be the last. The Mayor is planning to harness the volunteer manpower in a long-term programme, using them "as an additional resource for large scale events".
Initial pilots are taking place over the next two weeks, kick-started by the St Pancras flash mob.
"One of the undoubted highlights of the summer was the fantastic community spirited, magenta and pink clad Ambassadors, who gave up their time to welcome the world. I am delighted that we have delivered on our promise to build on the remarkable success of the volunteers during the Games with the expansion of the Ambassadors Programme.

"Armed with guides and information about the city, they are brilliantly placed to tempt visitors and Londoners alike with the smorgasbord of world class shops, theatres and restaurants that are on offer."
– MAYOR OF LONDON, BORIS JOHNSON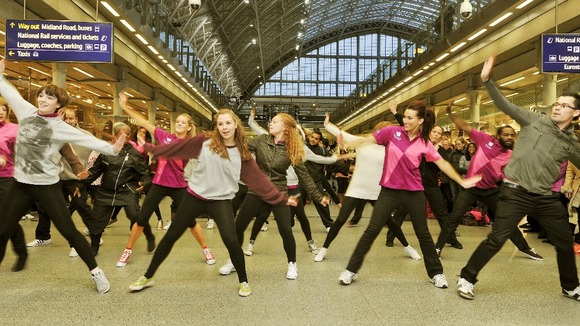 Eurostar management says it's "delighted" to see the Ambassadors return:
"We were very impressed with the positive impact that this service had in our arrivals hall during Games time, and fully expect this pilot to be a tremendous success for us, for visitors to London and for the Ambassadors taking part."
– EUROSTAR SPOKESMAN STEPHEN FIELDER

A series of other projects will see the Ambassadors:
helping tourists arriving at events at the 02 arena in Greenwich.

welcoming visitors during busy periods at Gatwick Airport.

selling poppies to raise money for the Royal British Legion.

at Saracens Rugby Club home games when the team returns to London in the New Year.