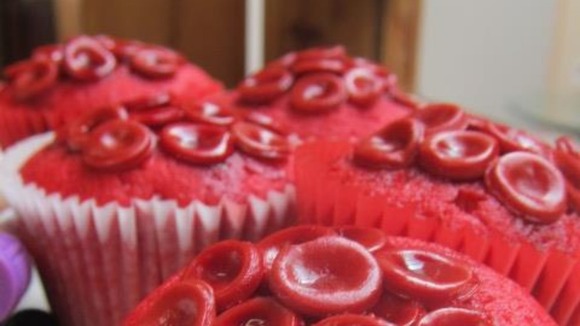 They look like Halloween novelties, but these gruesome-looking baked goods are actually part of a public education project at St Bartholomews Pathology Museum.
Medical experts are hoping the anatomically-correct designs will raise awareness of various health problems.
The cake sale is accompanied by a series of pathology lectures examining the real-life conditions behind the cakes.
We hope to create an interest in the topics of anatomy and pathology, for example - raise awareness of the need for blood donations, educate visitors about transplants and ensure people understand the dangers of alcohol abuse and smoking. Most importantly, well be showing that serious, or often taboo, subjects can still be communicated through an accessible medium. In this way we aspire to engage those who would never normally research these topics, and continue the work of pioneers before us who have helped to further the study of disease despite unorthodox or unusual techniques."
– Carla Connolly, Technician and assistant curator