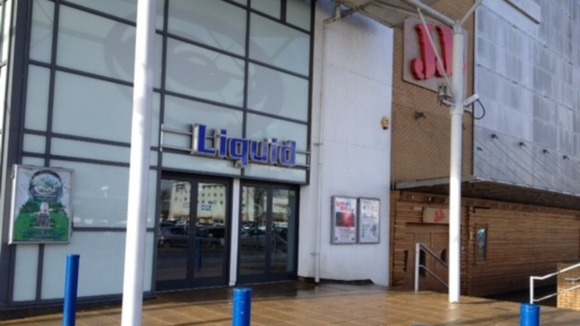 More than a thousand people have been evacuated from a nightclub in Basildon after a fire broke out.
Around 30 firefighters were called to Liquid and Envy at Festival Leisure Park in the early hours of this morning. The blaze had started in the ceiling of a first floor stage area.
One man suffered burns to his lower arms and was treated at the scene. A woman was treated for the effects of smoke inhalation.
Police are investigating what caused the fire.
Some 1,100 people were being evacuated from the building as crews arrived at the scene and fortunately there were no major injuries.

"The fire has damaged the staging area and some of the internal furnishings in one area of the nightclub."
– Divisional Officer Stuart McMillian, Essex Fire Brigade

A reveller filmed some of the flames inside the club:

Here's Kate Prout's report: