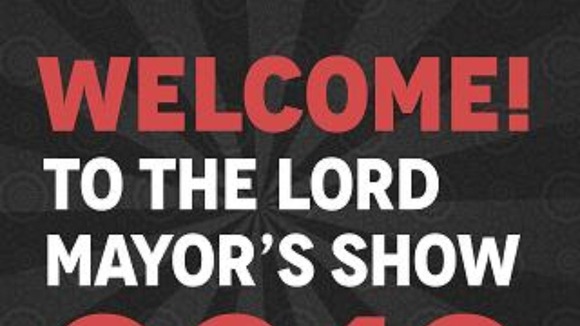 The Lord Mayor's Show is on 10th November. It is the oldest, largest and most popular civic procession in the world. It's 3.5 miles long and nearly 800 years old, and attended by half a million people every year.
The show is reaching out to the twitter generation with a new app that is set to revolutionise how crowd safety is managed at major public events.
This app has been designed to help you enjoy the show. It will guide you to the right place, tell you all about the floats as they pass by, answer all your questions and help you to get home again.
It knows the location of every public toilet in the City of London and can guide you to the nearest one, or to a first aider, or a tube station, or back to the processional route.
After the show it will tell you what else is happening and how to get there, or just help you to get home again.
The new smartphone technology, developed by Europe's leading artificial intelligence scientists in Britain, Germany and Switzerland, uses ambient intelligence to map crowd dynamics by aggregating data from sensor probes in participating smartphones to produce a real time crowd density heat map.
This enables event organisers, the police and emergency services to send up to the minute information or instructions direct to each user; for example alerting them to serious overcrowding and suggesting escape routes.
The technology has been created by Europe's leading artificial intelligence scientists in Britain, Germany and Switzerland, led by Professor Dr. Paul Lukowicz; Head of Embedded Intelligence at the German Research Center for Artificial Intelligence GmbH and by ETH Zurich's Wearable Computing Lab of Professor Gerhard Tröster.
The exercises have been organised by Professor Eve Mitleton-Kelly, Director, Complexity Research Group, London School of Economics & Political Science, and Member of the World Economic Forum's Global Agenda Council on Complex Systems.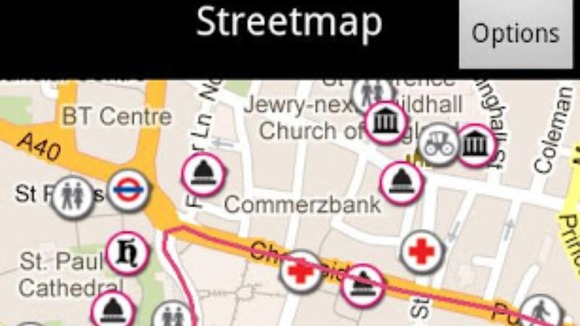 The idea was to build a system which would allow the emergency services a chance to communicate with people on the ground and to advise them.

Essentially to let people know what to do and how to escape if necessary.

This is not a broadcast communication it is a location targeted communication, which does not need to identify specific users, thus protecting their privacy.

Any major public event can benefit from the technology. If we can show this works at the sort of large scale public events that take place regularly, we can improve the safety of crowds immeasurably, perhaps saving lives.
– Professor Eve Mitleton-Kelly

Professor Dr Paul Lukowicz began initial work on the technology following the tragedy of the 2010 Love Parade festival, Germany in which mass panic resulted in 12 deaths.

As in the case of the Hillsborough tragedy in which 96 people lost their lives, crowd safety was severely compromised by the lack of communication between the emergency services and the people on the ground.
Its purpose is to show where critical situations may arise and to counteract them, either by telling people not to go there or by dispatching emergency personnel.

Our vision is that every organisation which has large masses of people has this for the benefits of safety.

This is about individuals taking control of their own safety and security – safety in numbers.
– Professor Dr Paul Lukowicz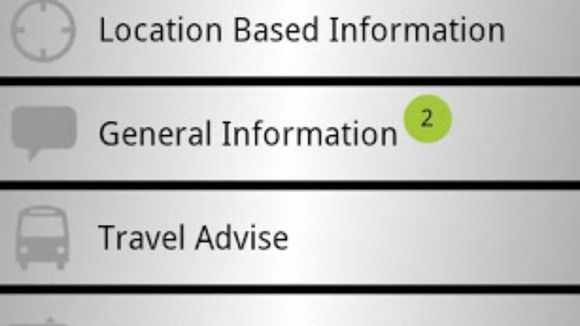 This is an exciting new piece of technology and we are delighted that the Lord Mayor's Show is at the cutting edge of its development.

As well as providing live information, the app gives users a direct link to the heart of the proceedings, providing information about individual floats and the history of the show.

We want as many people as possible to download it because it works better, the more people take part.
– The Pageant Master of the Lord Mayor's Show Dominic Reid OBE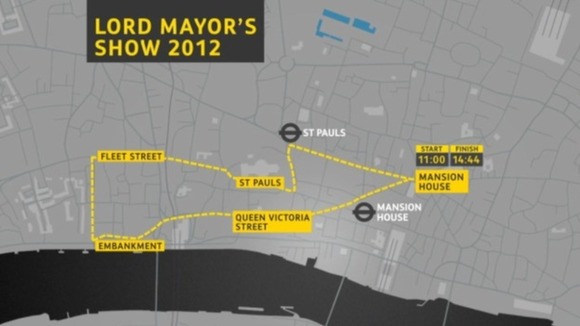 The technology was trialled during the 2011 Lord Mayor's Show. DFKI, ETH Zurich and LSE are Partners in a large project funded by the European Commission, called Socionical, which looks at evacuation after a disaster.
The technology is user driven and completely safe due to being limited in time and space. It only works in the immediate area and during the event itself.
Each user remains anonymous and is fully informed about the use of his personal data via the app.
The LM Show app also provides additional features including the Show programme and history, a 'what's in front of me' feature with information about the passing floats, maps with nearby points of interest, 'one-tap' feature taking users to the nearest first-aid point, facilities and tube station, twitter feed and message channels to receive important information from the Show's organizers and safety personnel.
The Lord Mayor's Show is on Saturday 10th November.
The LM Show app can be downloaded for FREE by Android users.