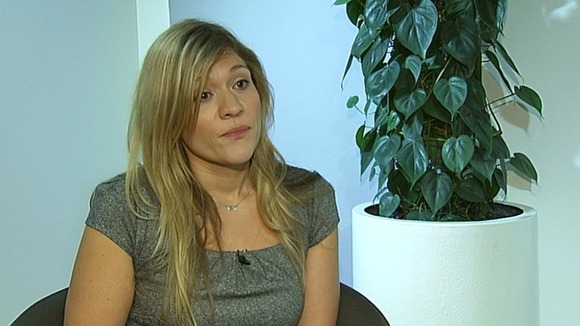 The widow of the phone executive who was attacked and killed with a broken bottle at an event where singer Jessie J was performing, has told London Tonight that she will now put her energy into getting glass bottles banned from all city centre venues.
Jane Sherriff has started a Facebook campaign called Bottle Stop. She already has more than a 150,000 people backing her crusade which calls on the government to stop late night bars and clubs serving any drinks in glass bottles.
Last week Ashley Charles was convicted of murdering her husband Phil at the promotional event for Blackberry at Pulse nightclub in Southwark.
CCTV footage shows the moment the 26-year-old grabbed a bottle from Phillip Sherriff's hand and slashed his neck.
The Old Bailey judge sentenced Charles to life saying he should serve a minimum term of at least 14 years behind bars.
Phillip Sherriff had travelled to London with colleagues for the party. He had only been working for the phone company Blackberry for a month.
In an interview with Ronke Phillips this morning, Jane Sherriff said:
I do not ever want another family to be torn apart in the same way and by the same actions and this is why I started the Bottle Stop campaign.

I felt like I had to do something, and something positive had to come out of Phil's death. It can't all be bad.

Phil was a decent, hard-working family man who in no way contributed to his own demise. If I can get glass bottles banned from city centre venues hopefully some good will come from my pain and devastation.
Jane who has now been left to bring up the couple's two children alone, plans to hand the petition into 10 Downing Street before calling for a personal meeting with the Prime Minister.