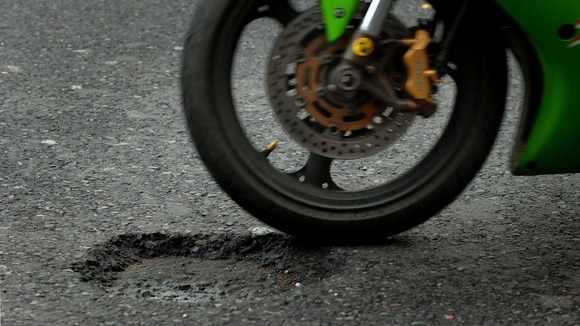 A survey by the AA has found that London councils are the most successful in the country at reducing the number of potholes in the roads. Members of the motoring organisation found that London had only 4.9 potholes per mile, the lowest figure in the country - the national average was 6.25 per mile. However, the councils are not so good at looking after pavements and footpaths, the London figure is 2.4 per mile which is well behind some other parts of the country. The AA members also found that London had the most uneven footpaths, almost twice the national average.
"Our survey has found that, although patching up the roads after last winter's ravages has brought some improvement, their condition is on a knife-edge and drivers are still likely to have to dodge potholes."
– Edmund King, AA President

The AA's president Edmund King said that the situation was better than last year but uneven pavements still caused lots of injuries for pedestians.