Boris gives approval to project to help young care-leavers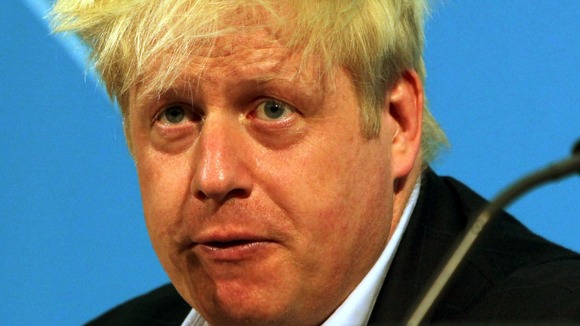 To combat the plight of young people living alone at Christmas, a youth led voluntary group in their twenties have created the Topé Project in memory of a 23-year-old care-leaver who took his life a few years ago.
Intent on creating positive actions, the project's first event, Christmas in the Crypt, is a seasonal celebration on Christmas day in London, for 70 care-leavers from across the capital.
Youth worker, Shalyce Lawrence, 24, who was in care for 10 years and was a good friend of Topé's, initiated the venture from her nan's front room .
Christmas conjures up thoughts of a big massive dinner, presents, fun... and then I think about so many young people who don't have that.

For me it's really important that young people, especially the most vulnerable, have a good Christmas.
– Youth worker Shalyce Lawrence

Sally Bartolo, a 22-year-old peer outreach worker from London's City Hall, wanted to make the project much bigger, and now has the approval from the Mayor of London, Boris Johnson.
This wonderful initiative has been entirely led and funded by a group of volunteers who want simply to give young Londoners in care, or those who have recently left care, a fantastic Christmas.

Their generosity and effort encapsulate the spirit of the season, and they have my utter admiration.

I wish them and the young people they are spending Christmas Day with all the best for the day itself and beyond the festive period.
– London Mayor Boris Johnson

Social entrepreneur and mentor, Jerome Harvey-Agyei, 22, who met Topé when he was in care himself 12 years ago, said:
When you live by yourself like me, it's more hurtful when you realise you're not in the care system and you really don't have a family.

Generally you are alright when you're in care. You still have someone there but when you leave, that's when you realise it's only going to get scarier.

I think that's why my friend felt like there was no one - even when people are physically there, sometimes you don't feel like they are.

Everyone involved in the project wants Topé's legacy to reflect his passion for inspiring the next generation's most vulnerable and marginalised, by creating an atmosphere of belonging and shared experiences.

The one big thing that's important for young people, not only those in care, is emotional empowerment, creating memories and positive things to talk about and focus on.

A lot of these people are stuck in their own areas and they need a chance to meet other people and realise life is more than the issues they've got now.

There is so much out there which is good. The bad stuff is going to happen anyway, but that's what stays powerful in your mind.

It's about making that change in mindset and giving memories they can laugh about, so you can ask how their day was and they can say yeah, it was great.

Where they can think life is worth living and realise loads of other people are going through the same thing as them.
Mental health problems can interrupt anyone's life, especially young people, and the ethos behind the Topé Project is to raise awareness of how people are feeling and to be there for one another.
It doesn't mean you are going to be affected by suicidal thoughts just because you have been in care, you can be anyone and go through that.

Think about how you can support the people around you, so it doesn't have to happen to you - you don't have to lose someone.

I think Topé's watching us. He would probably think this was the most amazing thing ever, because for him it was all about helping young people, especially the ones in care.

He's made me something special and I'm just sad it had to be in this way - it could have been done but with him here.
– Youth worker Shalyce Lawrence

If you know of, or are a care-leaver who is under 25 and will be spending Christmas day alone, please get in contact with the Topé Project.