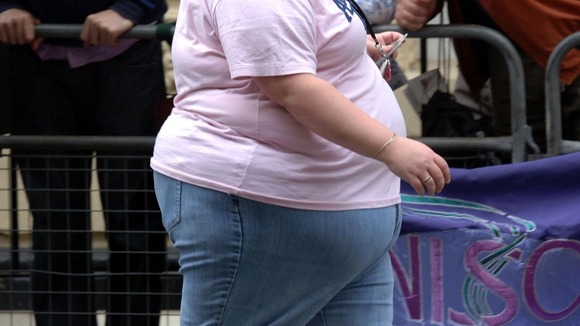 Should obese men and women be deprived of their benefit payments if they don't lose weight?
A radical new proposal would monitor people to see if they follow exercise regimes prescribed by doctors - with their money being docked if they don't.
It's among the ideas from Westminster Council and a local government think-tank aimed at tackling rising levels of obesity.
Simon Harris reports.
It's already provoked some angry reactions.
Here are some comments on London Tonight's Facebook page:
If people are a burden on our health services as a result of their idleness, then an incentive for them to become more health conscious should be offered to them.

This would benefit both the individual and the taxpayer. However, everything costs and setting this up, monitoring the situation and continous funding of any scheme would probably leave us just as out of pocket.
– Peter Kelly
How obese is obese? Would this also apply to medically underweight people who also "refuse" to seek help? Anorexia, bulimia and binge eating are all eating disorders, which is a mental health issue. Are we then going to punish people for having a mental health disorder?And then where do we stop? Do we take money from people with low literacy skills until they go to extra classes to improve, as it can limit a person's employability and will most likely contribute less to the economy when actually employed? Do we pay smokers less because they're more likely to be a drain on the NHS?This is just another ridiculous ploy of the government to punish those who should be helped instead and anyone who doesn't see that is in for a shock when they come for them!
– Sharon Irvine
I think this is wrong, my mother became very heavy about 15 years ago, after 2 years of struggling with her weight she went to the doctor and was eventually diagnosed with cancer of the para-thyroid gland. Once she had the treatment and went into remission she lost all of that extra weight, so I think that by punishing people who could potentially have a medical condition causing weight gain is wrong! There should be more awareness about underlying health problems, exercise & healthy eating. They should be giving these people healthy living vouchers to encourage them, cos taking away their benefit money and forcing them to starve themselves is dangerous!
– Kimberley Winter-Sullivan

Passions also ran high on this subject @itvlondon's Twitter page:

@itvlondon for some its not just about going to the gym, its not always that simple

@itvlondon Great idea. It's about time we used the benefit system that we fund via our taxes for the people that really need it