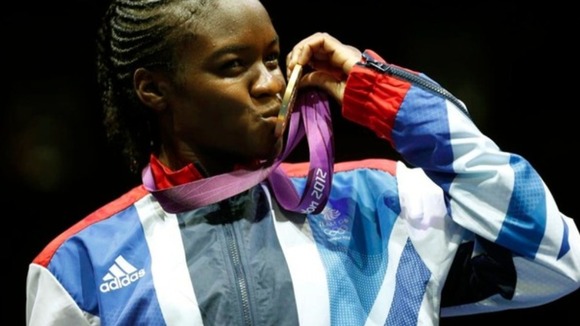 Team GB topped the medal table in boxing at the Olympics, securing three golds, one silver and a bronze - and that included the first ever gold medal for women's boxing, won by Nicola Adams.
Now, the so-called "Nicola Effect" is being credited with inspiring more women in London to get into the ring.
Miguel's Boxing Club in Brixton says it's seen a massive surge in interest from female customers.
Trainer and Manager Sarah Trevett said:
"Around half of the trainers on the team are women, and there are two women-focused fitness classes a week. Even when classes aren't exclusively female orientated, women are constantly active at the gym, whether involved in personal training sessions, classes or working out on the bags and the gym by themselves....The old macho image of boxing has been shaken during 2012, with Nicola Adams winning the first women's boxing gold medal for Team GB in the Olympics."
One woman sparring at the club, Heather Christian, told London Tonight that boxing suited her lifestyle as a mum - and that the physicality of the sport shouldn't put other women off.
"I don't think it's any more dangerous than a lot of other sports - cycling you can easily get knocked off by a car. Boxing is very well moderated and there's a safety protocol in place."
Another woman bitten by the boxing bug is Leanne Spencer, a former City worker who stepped into the ring and found she liked it so much she became a personal trainer.
"I was getting a bit tubby, I was working in the City with the trappings of big lunches and all the rest of it, so I thought I'd get myself fit. So I came down here...and it's progressed from there at quite a rapid rate."
Liz Wickham reports from Brixton.