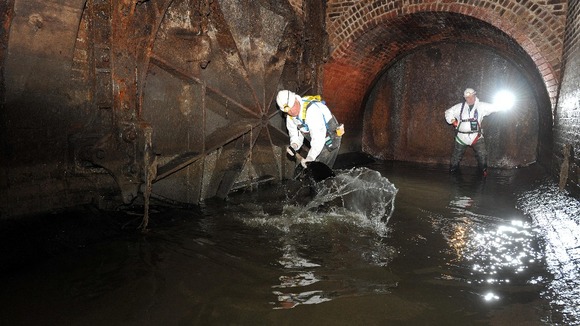 Thames Water's bills are expected to rise by 5.5% from April 2013 to March 2014, according to the Government regulator Ofwat. The average combined bill for supplying water and operating the sewers will be £354, an increase of £18 on this year. The rise is 2.5% above the expected rate of inflation.
However, the company pointed out that its average bill is the second lowest in the country - only the Severn Trent company is cheaper.
"For this price, we are also investing more than £1 billion per year on improvements to our water pipes, sewers and other facilities. That's around£1,000 per property between 2010 and 2015."
– Martin Baggs, Thames Water's Chief Executive

The company says it needs the money to improve its infrastructure including the £635m Lee Tunnel, which will cut storm sewage reaching the Thames.

Ofwat estimates that the average combined bill in the UK will rise by 3.5% to £388. Here are the estimated average bills for 2013/2014:
Thames: £354 - up 5.5%
Southern: £449 - up 5.3%
Sutton & East Surrey (water supply only): £186 - up 3.9%
Affinity Water, Southeast region (water supply only): £203 - up 3.1%
South East (water supply only): £201 - up 3%
Essex & Suffolk (water supply only): £221 - up 2.8%
Affinity Water, East region (water supply only): £171 - up 1.4%
Affinity Water, Central region (water supply only): £174 - up 0.1%