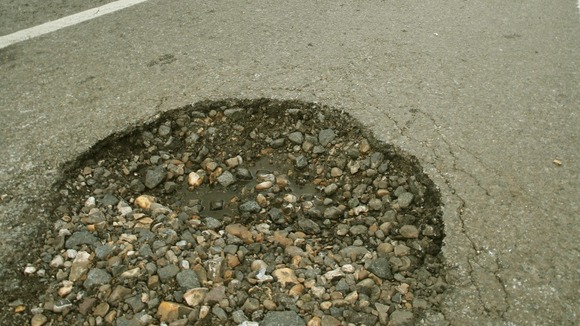 Find out where the worst potholes are in your area, by checking this map
Send us your pothole pictures to newsdesk@itvlondon.com
The number of potholes filled last year rose to more than 2 million, an increase of 29% on the previous year.
The Asphalt Industry Alliance is calling for action from central Government to introduce longer-term funding mechanisms, allowing councils to move from one-year costly cycles of highly reactive work to planned, preventative maintenance programmes.
On potholes.co.uk, jonathanmaster commented on potholes in Kimberley Road in Lambeth. He said:
"There is not just one pothole. The whole street is full of potholes. I have reported this to the local authority (Lambeth) numerous times and nothing has been done about it. In fact, the council officers now don't even bother to reply! This street has needed resurfacing for at least 6 years now, since before I moved into the street, but nothing has been done. I got in touch with my local councillor and he said that this was recognised as a problem street and that the road was due to be resurfaced in April 2013. Now, though, it seems that these works have been "delayed" and it does not even feature on Lambeth Council's list of proposed carriageway works."
– jonathanmaster on potholes.co.uk

And, reporting another pothole in Sinnott Road in E17, Waltham Forest, another respondent said:
"I counted about 10-15 potholes along sinnott road in walthamstow some of them are about 1' by 1'. these potholes appear every 6 months and the cowboys come and dump some tar in them. after some traffic had gone over this dumped material. all the debris and stones gets flown around with wheels and then stone chips in your windscreen.i have previously requested for a full new surface but no luck as usual."
– mnakhan on potholes.co.uk