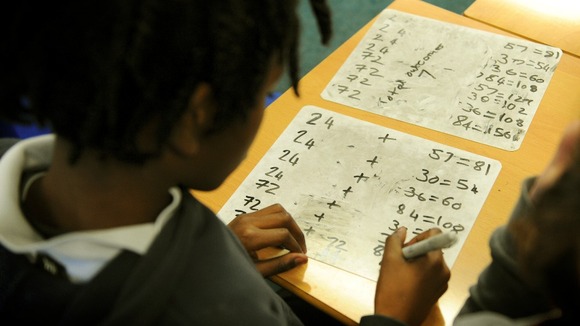 Despite more than 80,000 extra primary spaces being created in the last two years, there are still signs of a real strain on school places, according to a new report by the National Audit Office.
It warns that by September 2014, an estimated extra 256,000 primary and secondary school places will be needed to meet the demand. Of these, 240,000 are required in primary schools, with more than a third (37%) needed in London alone.
Key findings
More than a fifth (20.4%) of primaries are full up, or over capacity
The numbers of children being taught in large infant classes of 31 pupils or more has more than doubled in five years.
Between 2006/07 and 2011/12, the number of four-year-olds starting reception classes rose by 16%
By September 2014, an estimated extra 256,000 primary and secondary school places will be needed to meet the demand
The DfE initially estimated in 2010, that it would cost £5 billion to provide 324,000 places, and this would be covered by its funding and contributions from local councils. But this figure was based on 2007, adjusted to 2010 prices, and did not include costs such as acquiring land for new schools as the DfE assumed that most new places would be created as part of existing schools.
"This report from the National Audit Office confirms that this government is dramatically increasing funding for new school places, with double the level of investment compared to the previous parliament. Labour reduced the number of places available even though there was a baby boom under way. We have already created 80,000 new places to deal with the shortage of places left by the last government and there will be more places to come"
– David Laws MP, Schools Minister
"Michael Gove's first job as Education Secretary is to provide enough school places for children - he is failing in that duty. David Cameron's government needs to address the crisis in school places they have created. They have cut funding for school buildings by 60%, twice the Whitehall average and wasted £1 billion through mismanaging academies."
– Kevin Brennan MP, Shadow Schools Minister

London school place statistics
London Councils say there will be a shortfall of 18,230 primary school places for the September 2013 intake
The figure rises to 18,928 for September 2014
Barking and Dagenham has the highest birth rate in the country - 58% between 2000 and 2010
Over the last three years, Barking and Dagenham has created almost8,000 new primary places owing to rapidly changing demography
In London's 33 boroughs, 6,220 children did not get one of their choices outof the 100,000 pupils applying for primary places, according to the Pan-London Admission Board
The shortfall of primary and secondary school places acrossthe capital is rising much faster than predicted, to around 90,000 by 2016,London Councils warns
Long-term demand for school places will continue to growacross the capital, with the cost of meeting this expected to reach £2.3bnwithin the next four years, according to new analysis done by theorganisation
An extra 6,000 children applied for a reception place in London for September 2012, compared to September 2011, bringing the total number of applicants to 100,000.
"We are pleased that the Department for Education hasrecognised the desperate need for capital funding required by Barking andDagenham to cope with the unprecedented demand for primary school places.

"Any funding to address the shortage in primary places is welcome;however, this will not meet our critical needs considering the loss of the£270m BSF money and other capital funding streams.

"As an authority, we arecommitted to doing everything possible to make sure that every child has aschool place.
"We will continue to examine plans to expand existing primary and secondary schools, build more schools and look at how to make effective use of this money.

"We are in a most serious position as we have a statutory responsibility to provide a school place for every child. We are lobbying government, expanding schools on existing sites and considering all options available to meet the demand.

"This additional money will help us start to address the long term implications as the impact of increased numbers of children born each year starts to move through into our secondary schools."
– Helen Jenner, Corporate Director of Children's Services, Barking and Dagenham

School places predictions, borough by borough

Figures from The National Audit Office analysis of schools forecast of primary school places

required by 2014 based on May 2012 capacity data

Minus figures show predicted shortfall, plus figures show a predicted surplus
Barking and Dagenham -9.6%
Barnet -10.%
Bexley -3.8%
Brent -11.6%
Bromley -3.3%
Camden +2.4%
City of London 0%
Croydon -15.8%
Ealing -10.2%
Enfield - 6.1%
Greenwich - 2.7%
Hackney - 3%
Hackney - 3%
Hammersmith and Fulham -2.9%
Haringey -1.9%
Harrow -8.5%
Havering -4.5%
Hillingdon -7.4%
Hounslow -12.9%
Islington +5.6%
Kensington and Chelsea +6.4%
Kingston -3.1%
Lambeth -5.2%
Lewisham -9%
Merton -9.1%
Newham -12.7%
Redbridge -11.6%
Richmond -4.3%
Southwark -3%
Sutton -11.6%
Tower Hamlets -4.6%
Waltham Forest -14%
Wandsworth -6.8%
Westminster +1.6%