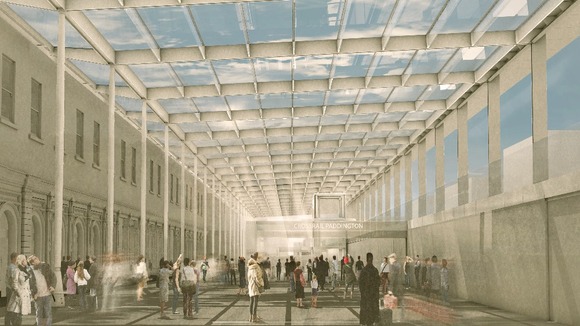 Crossrail has unveiled the first artwork to be selected, with international artist Spencer Finch's A Cloud Index - a changing overhead cloudscape - to be built into the 120 metre long and 20 metre wide glazed station canopy at Crossrail's new Paddington station.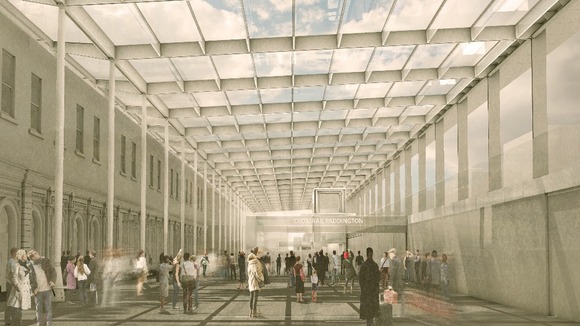 The result will create both a picture of the sky in the tradition of English landscape paintings by artists such as Constable and Turner, but also a taxonomy of more than 25 different types of clouds.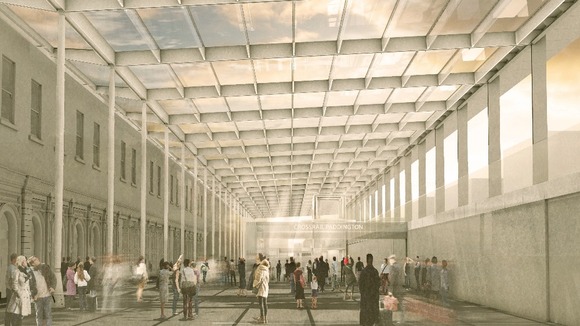 "A Cloud Index by Spencer Finch is intelligent, extremely ambitious in its scale and will be breathtakingly beautiful. It will constantly change according to the light, the direction of the sun and the time of day. Spencer will be making a scientifically researched seamless collage of the cloud formations, an index of clouds seen in the various UK destinations of the trains leaving Paddington station. It will create a heady and memorable cocktail of science, art and romantic journeys for anyone travelling through this wonderful new Crossrail station."
– Susie Allen, art curator

Covering a 2318 square metre space and longer than a football field, the glazed canopy will consist of 200 panels each 6.1m by 1.9m. The canopy will be next to the Grade 1 listed existing Paddington station.
"I am thrilled about this project. No one believes me when I say this, but English clouds are really different from American clouds, they are closer to the horizon, denser, and move across the sky differently. I am so excited to have this opportunity to get to know these English clouds and do something beautiful with them on a grand scale. The opportunity to work on a cloud piece at this scale is totally irresistible, and I am confident that the subtly and complexity of this project will enhance the experience of the beautiful new Paddington Crossrail station."
– Spencer Finch, artist