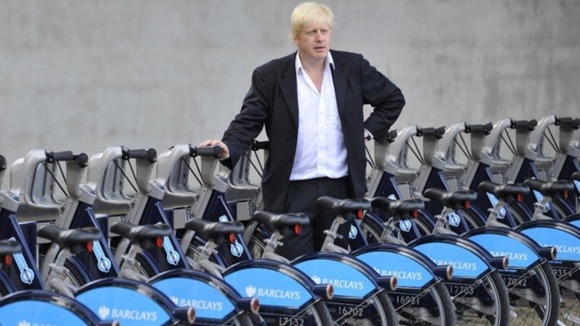 Construction has begun on the south-western expansion of the Barclays Cycle Hire scheme.
Docking stations are now being built in Wandsworth, Hammersmith & Fulham, Lambeth and Kensington & Chelsea - opening to the public in December 2013.
The new area will increase the number of cycles available by more than 2,000 bicycles.
The cycle hire scheme is going to be fantastic for southwest London. It will be a real benefit to local people, it helps the economy and is key to my aim of making cycling an integral part of the capitals transport network.
– The Mayor of London, Boris Johnson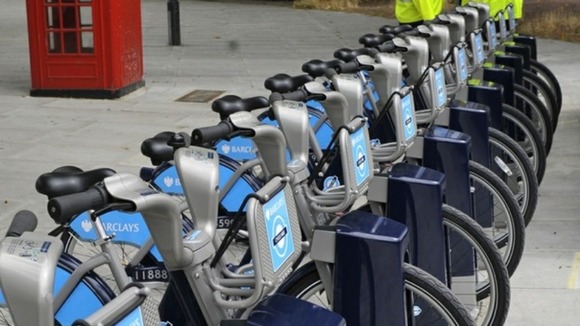 The expansion of Barclays Cycle Hire to south west London will help create thousands of additional journeys each month.

Feedback from the public engagement sessions last year was extremely positive and we are now working hard to begin installing the infrastructure required to bring the Mayors flagship Barclays Cycle Hire scheme to south west London.
– Nick Aldworth, General Manager for Barclays Cycle Hire

Boris Bikes facts
So far users of the scheme have undertaken more than 20 million hires
Barclays Cycle Hire already covers over 40 square miles of the capital stretching from Shepherd's Bush in the west, through central London and east to the fringes of the Olympic Park.
More than 100 potential locations have already been already approved for new Barclays Cycle Hire docking stations across London and around a further 150 are currently going through the planning process.
Around 93 per cent of all journeys made by Barclays Cycle Hire members have been under 30 minutes.
Recent customer research showed that 49 per cent of Barclays Cycle Hire members say that the scheme has prompted them to start cycling in London.