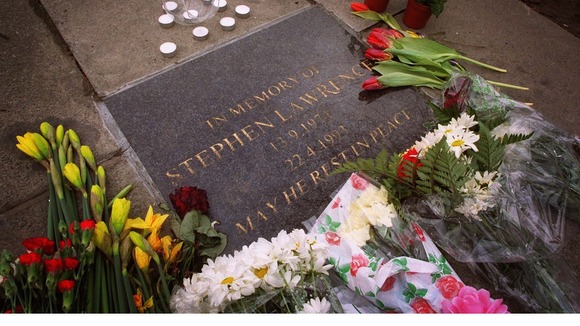 The detective leading the investigation into the murder of Stephen Lawrence has insisted the inquiry is still live, 20 years after the teenager died.
Stephen was 18 when he was attacked a group of five or six men and killed. The murder racially motivated.
Last year, Gary Dobson and David Norris were jailed for their roles in the mindless killing of 18-year-old Stephen - who was stabbed as he waited for a bus in Eltham, south-east London on April 22 1993.
But, the other perpetrators are still at large, and the case has seen Scotland Yard accused of racism and corruption, and the initial investigation into Stephen's death was slammed after a public inquiry.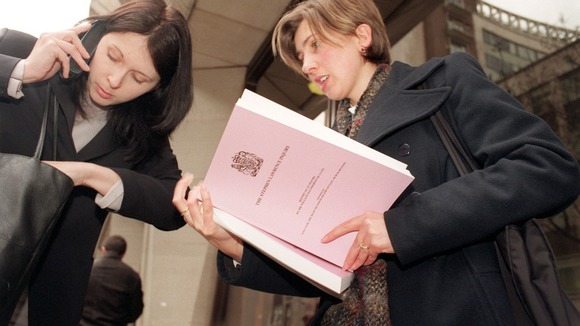 A report, published in 1999 by Sir William Macpherson, branded the Metropolitan Police institutionally racist. There were also allegations by lawyers representing Mr Lawrence's parents that some officers were influenced by the former drugs baron father of David Norris.
An independent review is now being carried out into allegations of police corruption in the initial murder investigation. A final report is expected to be published in July.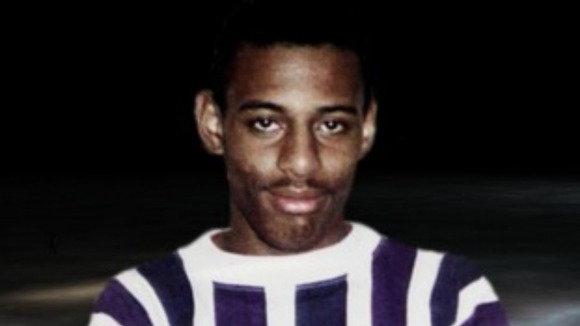 Two decades on, racism is still at the forefront of people's minds.
In a YouGov poll with ITV News London and LBC 97.3, commissioned to mark the 20th anniversary of the murder, over 1,100 people were questioned across the city. Giving honest insight into public perceptions of the Met Police today.
When asked:_**
A third of Londoners felt the Metropolitan Police is institutionally racist (37%)
A third also said the Met has not successfully dealt with racism among officers (35%)
Just under half of Londoners do not believe there are enough police officers from ethnic minorities in London (47%)
But around half say the Met is less racist than it was 20 years ago (52%)
Other race-related issues were also discussed and it seems there are some positive feelings within the public.
4 in 10 Londoners asked said they believe racism is less of a problem in the Capital than elsewhere in the country.
Though sports, football in particular, still leaves many feeling a divide.
When asked:
Only 4% of people thought there wasn't a problem with racism in football
46% think the football authorities have dealt badly with racism that exists
Just 27% think football authorities have handled the issue well
The Metropolitan Police responded to the poll results with a statement, but first issued condolences to Stephen Lawrence's family.
Firstly it is important to remember that today is the anniversary of the tragic murder of Stephen Lawrence. Our investigation continues to seek out all responsible and our thoughts are with his family on this sad day.

The experience of Stephen's family has had a profound impact on policing in the UK. It has transformed the way we deal with murder, our family liaison and the investigation of hate crime.

This survey shows the challenges we face. The Metropolitan police is a very different organisation to the one it was at the time of Stephen's death but we know there is more work to be done to improve our service to Londoners from a black and minority ethnic background.

We understand one bad experience impacts on the person involved as well as friends and family which is why we have changed the way we conduct stop and searches in the last 18 months, based on intelligence so fewer are carried out. This has led to an increase in the number of people being arrested and a decrease in the number of people being stopped.

We appreciate the importance of the Met in reflecting the capital and representation from black and minority ethnic groups has improved. However, there is still a great deal to do and we are about to start a recruitment campaign that will focus on attracting London candidates to make the MPS further representative of the communities it serves.

The Commissioner recently said he was an 'implacable enemy of racism' and the Met is committed to challenging and driving out any racism in its ranks.

The survey does show nearly three times as many black and minority ethnic Londoners think the Met is less racist than it was 20 years ago. There are signs of progress but we are aware there is further work to do, not least to improve confidence that we mean what we say about our commitment to tackle all aspects of racism.
– Simon Byrne, Assistant Commissioner