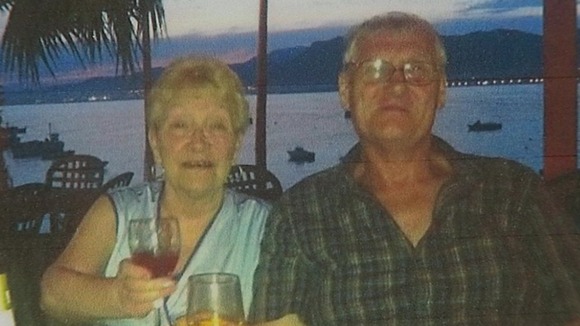 A woman from Essex is blaming the new NHS 111 service for her husband's death - after he waited more than 90 minutes for an ambulance.
Barbara Foster called the helpline last Wednesday evening, after Reg, 64, developed severe abdominal pains.
He'd suffered a ruptured abdominal aortic aneurysm, a burst artery which can often prove fatal, unless treated quickly.
After waiting for an ambulance for more than an hour and a half, he died in hospital from cardiac arrest.
Mrs Foster believes the delay was caused by the fact that her husband was wrongly classified as a non emergency case - but NHS 111 and the ambulance service deny that was the case.
A spokesperson for the Partnership of East London Co-operatives which runs the NHS 111 service in Havering said:
"We offer our sincere condolences to Mrs Foster and her family over this tragic incident.

"The NHS 111 service in Havering received a call at 9.23pm on Wednesday evening. The call operator identified that Mr Foster needed an emergency ambulance response and the call operator contacted the London Ambulance Service at 9.38pm to arrange for an emergency ambulance dispatch.

"We have undertaken an initial clinical review of the call which has found that the call handler was correct to require an emergency ambulance response. We will continue to work with our partners, including the London Ambulance Service and Havering Clinical Commissioning Group, to understand the full circumstances."
A London Ambulance Service spokesperson said:
"We can confirm that the NHS 111 service transferred a call to us at 9.38pm on Wednesday evening (1 May). We also then received a 999 call at 10.07pm and an ambulance crew arrived at the address at 11.04pm."We are now looking into the full circumstances of what happened."
Mr Foster's case comes after concerns were raised about the efficiency and effectiveness of the NHS 111 service. Click here to read more.
The NHS 111 helpline is being rolled out as a replacement for NHS Direct. The NHS says it is staffed by "a team of fully trained advisers, supported by experienced nurses". Click here for more information.
We'd like to hear about your experiences with NHS 111. Please email newsdesk@itvlondon.com.