Council may have to repay millions over parking tickets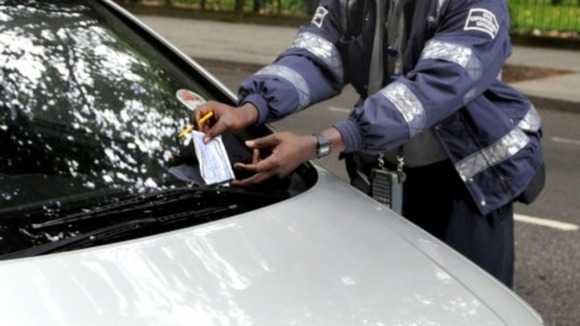 Islington Council may have to repay an estimated 600,000 parking tickets worth tens of millions of pounds because of missing words in the small print.
Almost all tickets issued by Islington since April 2008 may be reviewed because just one parking penalty was overturned due to 'procedural impropriety'.
The penalty in question surrounds a ticket issued to Sai Wong for parking on a single yellow line.
The fine was overturned at the Parking and Traffic Appeals Service (PATAS) after words were allegedly said to be missing from a clause detailing how the fine could be appealed.
The clause in question has been used on all Islington parking tickets since 2008 with the exception being those sent through the post.
Between April 2008 and March 2012 the council issued 701,474 parking tickets, worth up to an estimated £77 million.
Parking campaigner Albert Herbert, who represented Mr Wong thinks this overturned penalty will pave the way for others:
"I think it's great for all motorists who may have received tickets by hand or on the windscreen.

It's a test case, as far as I know nobody else has won a case on these grounds. I think it was brave of the adjudicator to criticise the council, I hope other follow suit."
– Parking campaigner Albert Herbert

Islington Council says there are no words missing from the small print which was introduced in 2008:
"The wording on the back of the parking ticket was introduced in 2008, at which time the council's legal advice confirmed that it complied with national parking regulations. We have confirmed that the legal advice remains the same today. "The decision in this case is based on the adjudicator's opinion and affects only this one ticket. We are happy to check that the wording is as clearly phrased as possible, but our legal advice is clear that the wording complies with regulations."
– Council spokesperson

However a PATAS spokesperson said one overturned penalty does not impact on another:
"Whilewe are unable to comment on specific cases, it is established generally thatany decision made by the adjudicator applies only to that specific case, and sowould not set a legal precedent."
– PATAS spokesperson

If you think you might be affected you can find help and information on the Parking and Traffic Appeals Service website.