Martin Stew's weather blog
In weather terms the start of summer (June 1st) is just two weeks away. Looking out the window this afternoon that's hard to believe.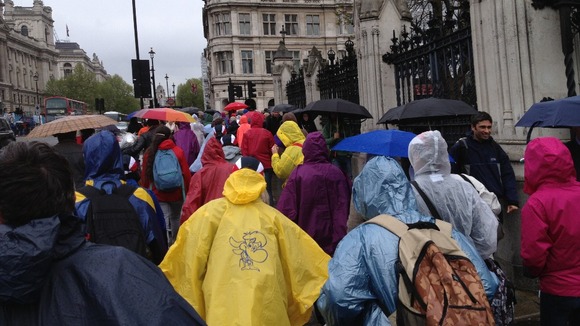 We've got persistent rain and wind on its way this afternoon and evening in London – in Wales there's even a chance of some snow.
So what's going on?
Well the position of the jet stream is largely to blame, as the Met Office explains:
"The jet stream tends to guide the generally wet and windy weather systems which come in off the Atlantic. So, if it's over us or just to the south, we tend to get a lot of wet and windy weather – which is what we expect through winter.

"If the jet is to the north of us, it guides that changeable weather to the north to give us more settled conditions – which is what we expect in the summer."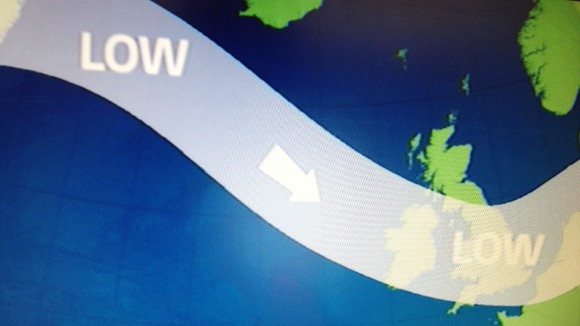 At the moment the jet stream is sitting directly over the UK. It's in the same position it was for much of the exceptionally wet June last year.
But it's not all doom and gloom as the jet stream is not stuck in one position and is liable to move with just a few days notice:
"Much like our weather, it's a huge challenge to predict the exact track of the jet stream more than five or six days ahead, so there's still a great deal to play for in the outlook for our summer.

"In short, it's far too early to write-off summer 2013 based on the current position of the jet stream."
In the short term things are looking pretty unsettled. It will be blustery again tomorrow but a sunnier afternoon with isolated scattered showers.
More of the same on Thursday and Friday before I looks like it will turn wet and windy again on Saturday (though the weather 5 days ahead is liable to change).