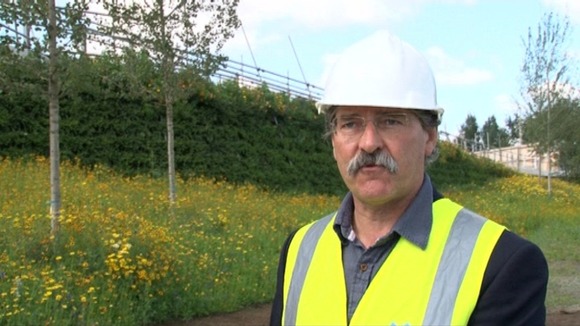 The man who designed the Olympic Park will have a large oak tree planted in his honour.
Architect John Hopkins was responsible for the London 2012 parklands, transforming an urban corner of east London into an ecological park.
He died suddenly in January this year, aged 59.
Now, one of his most celebrated achievements will be permanently recognised.
The oak tree will be planted in heart of Queen Elizabeth Olympic Park, in the newly named Hopkins Field.
The nine metre tall, 25-year old oak tree will be planted by Johns children and fiancée, Laura. A public footpath will be built alongside it.
John inspired so many with his big-picture approach to urban planning andenlightened practice of landscape architecture. He was always pushingto do what is right and best for people and the environment. That is why a "Global Garden Initiative" is being established to honour Johns considerable accomplishments and to build on Johns legacy by implementing the work that he would have carried out had he lived."
– Johns fiancée Laura Adams, Executive Director at Shelby Farms Park Conservancy