Hollyoaks actor: "I'm fine" after attack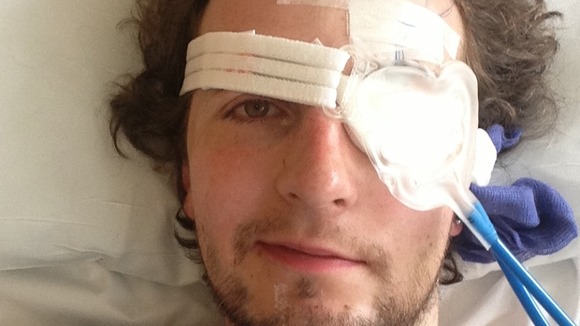 A Hollyoaks actor who was attacked in Leicester Square after a night out has told ITV News London that he's "fine" and is demanding an apology from the person who hit him.
Thomas Scurr was left with a broken cheek and a fractured eye socket after "a nasty and completely unprovoked attack", police have said.
The Hollyoaks actor, who plays Barney Harper-McBride in the Channel 4 soap, was assaulted as he walked through London's Leicester Square with fellow actor James Conway.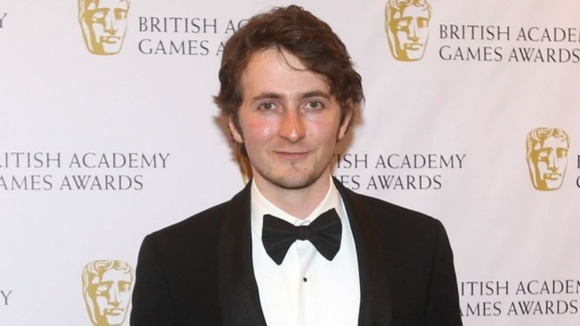 Scotland Yard said the pair were crossing the square when they were approached by the attacker who was with a woman with shoulder length brown hair.
The offender, described as white, 6ft tall and stocky, launched the unprovoked attack after the two celebrities posed for photographs with fans.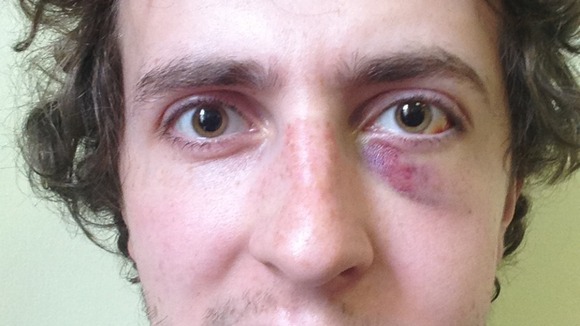 I'm fine, I had an excellent surgeon who put me back together and you wouldn't even know I've been hit.

I'd like to find the guy as I think he owes me an apology but also I think it's good to remind people the damage a single punch can do.

My surgeon was an excellent man named Jonathan Collier, I was very lucky to have him just before he flew out to Vietnam with charity facing the world. Both the staff at the Chelsea and Westminster hospital and the police have been great.

Regarding the attached photos - the first was taken just after an eye test to make sure the eye ball wasn't damaged. The second was shortly after surgery.
– Thomas Scurr speaking to ITV NEWS LONDON