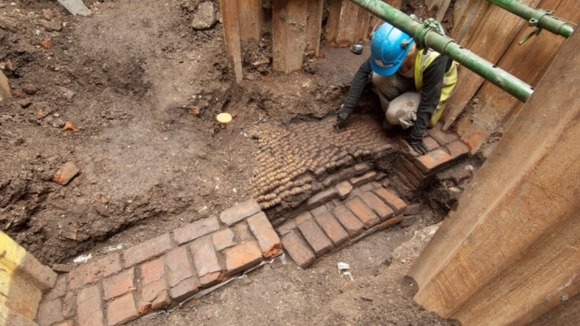 The theatre in which Romeo and Juliet and Henry V were first performed is to be unearthed, preserved and displayed in Shoreditch.
The Curtain Theatre, built in 1577, was home to William Shakespeare's company the Lord Chamberlain's Men, before they moved to the Globe.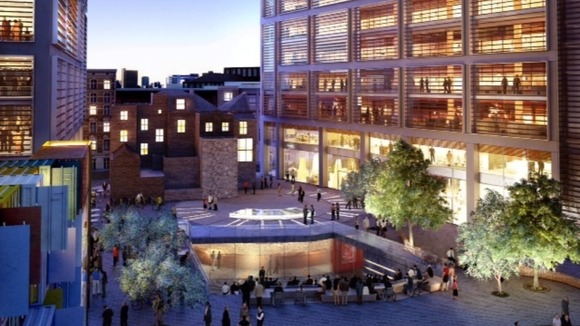 Archaeologists undertook exploratory digs at the site in 2011 and found preserved remains of the 14-sided theatre three metres below ground level, including the original stage floor and brick walls that supported the "Wooden O" mentioned in Henry V.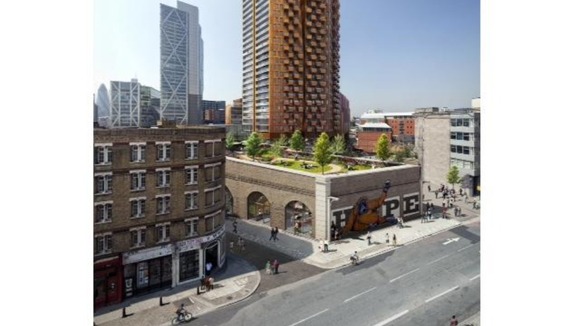 The development has now been approved, and excavations can get underway. The Curtain Theatre will become a scheduled ancient monument and will form the centrepiece of a 13,000 ft exhibition space.
Curtain Theatre factfile
The Curtain Theatre is London's second oldest Shakespearean playhouse
It was home to Shakespeare's company, the Lord Chamberlain's Men
It was built in 1577 on the site of 'The Stage' in Shoreditch
It was the main venue for Shakespeare's plays between 1597 and 1599
It showed the first performances of Romeo and Juliet and Henry V
It was later operated by James Burbage
It was named after nearby Curtain Close
It disappears from the historic record in 1622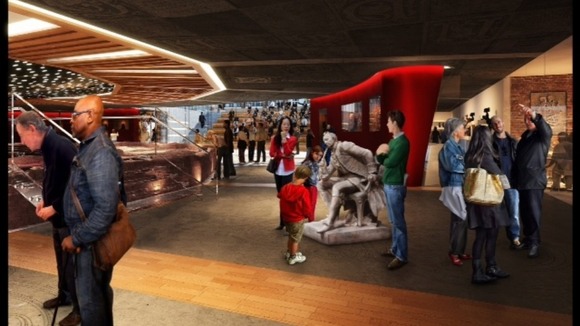 It is inspiring that the Museum of London has unearthed the foundations of The Curtain Theatre. I look forward to touching the mud and stone, if not wood, and feeling the presence of that space where Shakespeare's early work, including the histories, made such a lasting impact.
– Michael Boyd, Royal Shakespeare Company artistic director

The theatre will form the centre of a 13,000 foot exhibition space, with a 164-seat indoor auditorium and 200-seat outdoor space for theatrical performances.

385 homes, offices, shops, cafes and restaurants will also be built at the site.
This is an outstanding site.Developer-led archaeology, investigating and recording a site before anyconstruction begins, has undoubtedly enriched our understanding of our townsand cities. A sensitive and creative public presentation of these remains willbe a fantastic addition to telling the constantly unfolding story of London.
– Kim Stabler, English Heritage archaeology adviser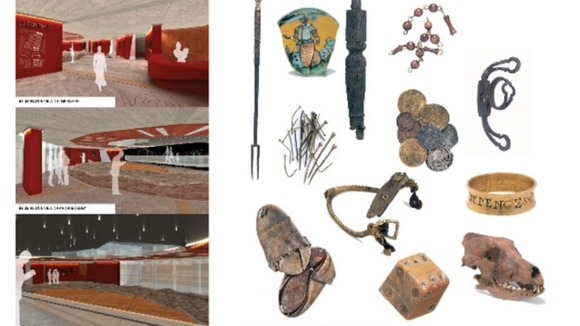 The find is anotherwonderful opportunity to further our understanding of Shakespeare's theatres
– Neil Constable, Chief Executive, Shakespeare's Globe

When completed, 30,000 visitors and students are expected to visit each year.
This is a site of international significance that, without this development, will lie hidden and inaccessible to the public. Both we and English Heritage believe that the Shakespeare Centre and Curtain Theatre will be one of the archaeological highlights for visitors to London and will form an unrivalled educational andheritage resource for the people of Hackney
– Chris Thomas, Museum of London Archaeology