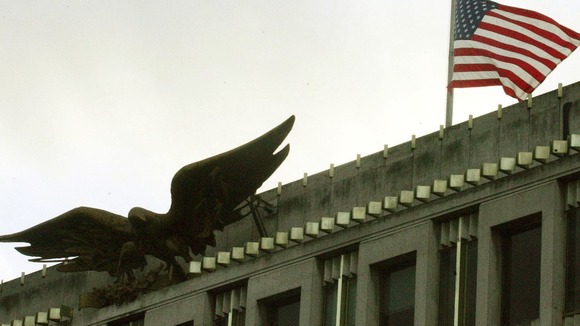 The Americans still top the league for the amount of money owed by London embassies which refuse to pay the Congestion Charge.
The US Embassy has run up more than 63,000 congestion charge fines - and owe British authorities more than £7.2 million in unpaid fines, William Hague said today.
The Foreign Secretary released the figures as part of the annual statements of outstanding fines, penalties and taxes not paid by foreign embassies.
Total unpaid congestion charge in London now stands at £67.5 million since it was introduced in 2003.
Here are the top three embassies owing fines:
US - £7,277 ,400million - more than 63,000 fines
Russian Federation - £4.899,900 million - from 42,310 fines
Japan - £4,856,280 million - from 42,206 fines
Nigeria - £3,816,990
Germany - £3,782,170
India - £2,777,440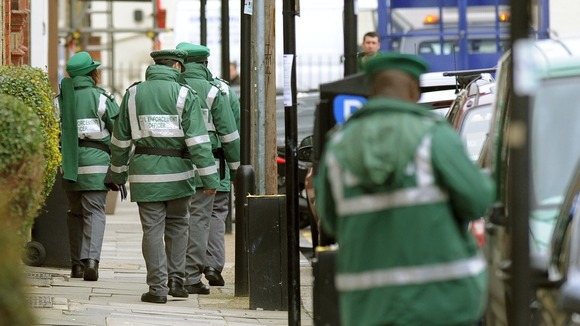 Diplomats have failed to pay parking fines in London, with net figures showing £344,747 unpaid in 2012 alone.
Some of the countries that failed to pay were:
Nigeria - £84,000
Saudi Arabia - £24,005
US - £1,555
Mr Hague said today:
In 2012, there were 6,154 parking fines incurred by diplomatic missions and international organisations in the United Kingdom which were brought to our attention by local councils. These totalled £84,772.

The Foreign and Commonwealth Office has held meetings with a number of missions about outstanding parking fine debt.

In addition, in April this year we wrote to the diplomatic missions and international organisations concerned giving them the opportunity to either pay the outstanding fines or to appeal against them if they considered the fines had been issued incorrectly.

Subsequent payments advised by councils (including amounts waived by them) totalled £240,035.

Six missions are responsible for almost two thirds of the remainder. We shall continue to urge those with NNDR (National Non Domestic Rates) debt to pay their dues.
Twelve serious criminal allegations were made against diplomats, Mr Hague added