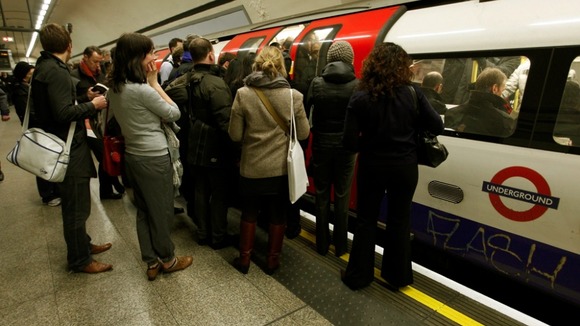 Figures obtained by ITV News reveal commuters are most likely to experience delays and break-downs at Edgware Road. A Freedom of Information request reveals the top five areas a train is most likely to be forced to stop.
The five locations with the highest number of incidents leading to disruption to the train service are, in descending order:
Edgeware Road (Hammersmith & City)
Stratford
Wembley Park
Harrow-on-the-Hill
Hammersmith (Hammersmith & City)
"Incidents that cause disruption to the train service fall into a number of different categories, including rolling stock failures, signal failures, customer-related incidents and staff-related issues. All of these locations are close to depots, which increases the likelihood of incidents as trains are brought in to and taken out of service. Furthermore, four of the five locations are on some of the oldest parts of the Tube network, which are currently being upgraded to introduce 191 new trains, replace and modernise track and signaling and increase capacity and reliability. This upgrade, which will cover the Circle, District, Metropolitan and Hammersmith & City lines, will be complete by 2018."
– Transport for London

Overall Tube delays have been dropping since 2008, which Transport for London says is due to the modernisation of the Jubilee and Victoria lines:
2007/08:** 97%**
2008/09:** 97.4%**
2009/10:** 97.8%**
2010/11:** 98%**
2011/12:** 99%**
2012/13:** 99.2%**