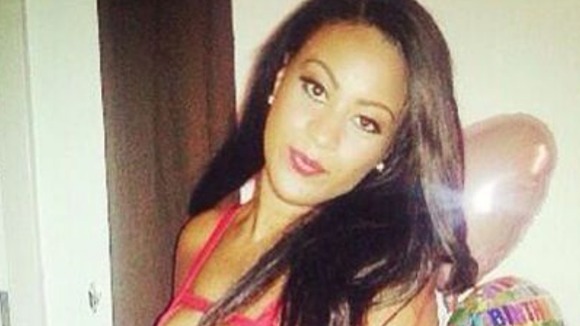 Friends and family of Sabrina Moss have paid emotional tributes to the murdered nursery teacher ahead of a vigil they are holding today in her honour.
The messages said Sabrina was an "inspiration" and the "epitome of a brilliant mother" who did everything for her son.
Police are still appealing for information to trace her killer. Two men were arrested but have since been released.
Some of the tributes paid to her included:
To my Angel,

My dear Sabrina and I had 14 wonderful years of true friendship. I remember giving you the nickname 'bean' I will miss you Sabrina so much you mean the world to me you were a really loving, caring person. You were a real true friend and you will forever be in my heart and I know you are an angel in heaven looking down on all of us. I love you my 'bean'.
– Shona xxx
Dear Sabrina,

I met you when I was 12 years old, first day at a new school! We became the best of friends and we have been ever since! You have kept us girls together and we will never be the same without you! You have been stolen away from us and we will never recover.
– Katie M
Sabrina was the string that tied us together. There's a hole within the girls, without her there's no structure. Miss & love her loads.
– Natalie xxx
Sabrina you made me so proud to be your friend, you were the epitome of a brilliant mother and everything you did was for your son. You truly are an inspiration;you touched hearts wherever you went. Your laugh, your smile, your crazy humour, everything will be missed. Love you always.
– Tanya B
My beautiful friend Bean,

I can't believe I'm writing this. I love you so much, I need you here. Our friends are so amazing and strong. Our memories will never fade. You will live on in your son. I know you will be around us all each and everyday. Sweet dreams 'bean' I love you.
– Katie j xxxxxx