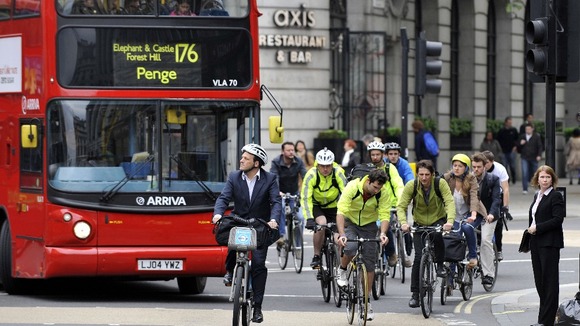 Cycle safety campaigners are taking to the streets for a third time this evening, to call for more space for bicycles on the capital's roads.
One campaigner who won't be taking part is John Hartley, who is in a wheelchair with a broken leg and broken arm after a collision in Holborn.
Cyclists have been tweeting about this evening's event:
London IS too hard to make #spaceforcycling overnight. That's why we MUST make cycle layout No1 priority when roads/junctions are rebuilt!
Here are some of the statistics on cycle injuries and deaths in London from Transport for London, latest figures from 2012, with 2011 figures in brackets.
14 killed (16 in 2011)
657 seriously injured (555 in 2011)
3942 slightly injured (3926 in 2011)
4613 total injuries (4497 in 2011)
Cyclists made up 16% of all Greater London road casualties in 2012
Total cyclist injuries rose 2.6% in 2012 compared with 2011
Click here for more cycling safety statistics
The protest ride starts at 6.30pm, meeting at 6pm at Jubilee Gardens, more details here