London traffic forces Rod Stewart to break Royal protocol
London traffic got the better of Rod Stewart today after he was late for an event with the Prince of Wales. Protocol dictates that members of the Royal Family arrive last for a public engagement.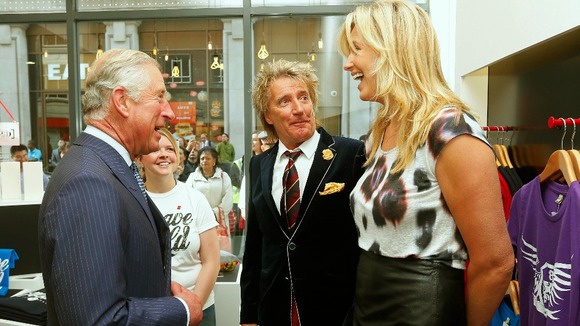 But, on this occasion the singer and his wife, Penny Lancaster were held up in traffic between Wapping and the City of London making them 10 minutes late. Charles had already opened a Prince's Trust shop selling jewellery, clothing and shoes designed by young entrepreneurs who have been helped by his charity.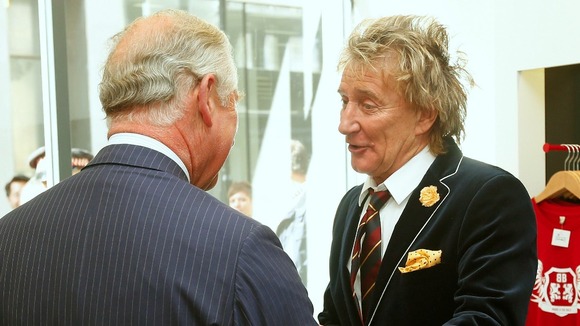 After an apology, the two men were soon sharing a joke and when the Prince asked how the singer's voice was, Stewart replied "improving with age" and his wife quipped "like a lot of other things".
Rod Stewart is a Prince's Trust Ambassador along with his wife. Afterwards Rod said:
We have a place over in Wapping and it took us three-quarters of an hour to get here.

I wish I had my own police escort, I would always be on time.
Here's the moment Rod finally arrived.