Three of the world's top 20 universities are in London
Three of the top 20 universities in the world are in London according to a new international table.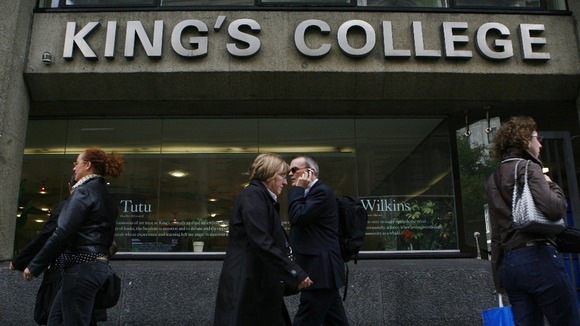 University College London is in fourth place, Imperial College London in fifth, and King's College London in 19th position, according to the latest annual QS World University Rankings.
Overall, there were eight UK universities in the top 50 and 18 in the top 100.
Researchers say the prestige of a UK degree is still recognised by employers around the world.
The UK invests below the Organisation for Economic Co-operation and Development (OECD) average in higher education, so it is unrealistic to expect its universities to continue to punch above their weight indefinitely.

The current success of leading institutions shows how vital it is that the Government matches the investments being made by other countries in order to maintain their world-class status.
– John O'Leary, QS Global Academic Advisory Board

The UK universities in the top 100 are:
Cambridge (3)
University College London (4)
Imperial College London (5)
Oxford (6)
Edinburgh (17)
King's College London (19)
Bristol (30)
Manchester (33)
Glasgow (51)
Birmingham (62)
Warwick (64)
London School of Economics and Political Science (68)
Sheffield (71)
Nottingham (75)
St Andrews (83)
Southampton (86)
Durham (90)
Leeds (97)