East End road pollution 'dangerously above limits'
by Martin Stew: ITV Weather Presenter
Many roads in the Docklands area of London have levels of Nitrogen Dioxide dangerously above the European limits, according to research carried out by people living there.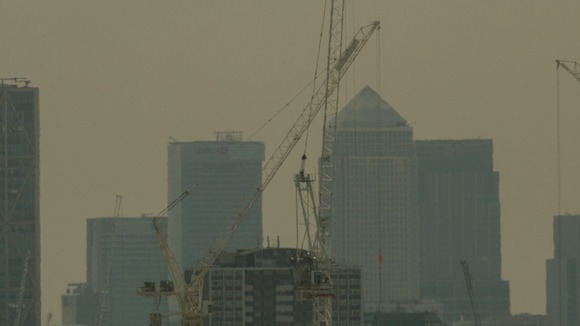 As part of a project organised by Network for Clean Air, people living on both sides of the river have used NO2 diffusion tubes to monitor pollution levels in Newham.
They're concerned developments at London City Airport and the Gallions Reach River crossing could see levels of pollution rise even higher.
Readings in red are in breach of EU air quality regulations (show in red below), according to this research.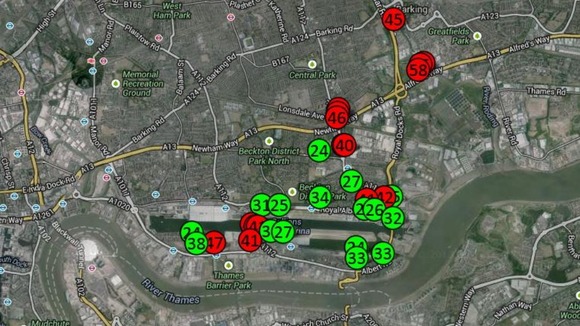 More and more Londoners are getting more and more concerned about the dangerous levels of air pollution in our capital and this latest initiative is evidence of that.

We need to get serious about air pollution, but rather than solving the problem the Mayor seems intent on making the problems worse, backing new road building schemes and increased airport capacity. We need firm action to deliver cleaner vehicles as well as reduce the overall level of traffic on our roads."

The findings come a day after scientific research was published showing the damage high levels of Nitrogen Dioxide may be doing to bees' sense of smell.
– Darren Johnson, Network for Clean Air