London's 'happiest' and 'most miserable' areas revealed
People living in inner London have been ranked among the most miserable in Britain in an official measure of life satisfaction. The area came second in a league table compiled by the Office for national Statistics, beaten only by Stoke on Trent and the West Midlands.
More than one in five Londoners also said they had high anxiety levels.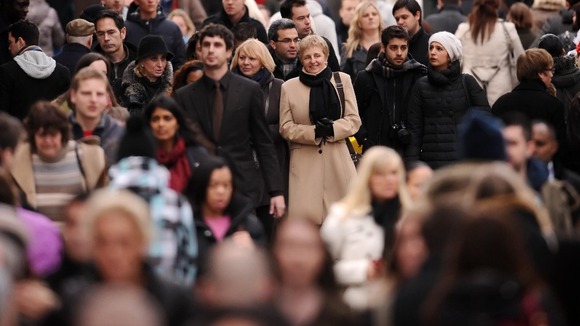 London has the most disposable income but very little life satisfaction and very high anxiety.

There are huge disparities within London, for instance average life expectancy in Tower Hamlets is 78.8 compared to 84 in Kensington and Chelsea, and we know that health is a really important factor contributing to personal wellbeing.
– Dawn Snape, Head of personal wellbeing at the ONS

More locally, Croydon is the least satisfied borough in London with an average rating of just 7 out of ten. The highest figure is in the City of London, followed by Kensington and Chelsea. Here's a borough-by-borough breakdown.

The ONS asked four questions:
Overall, how satisfied are you with your life nowadays?
Overall, to what extent do you feel the things you do in your life are worthwhile?
Overall, how happy did you feel yesterday?
Overall, how anxious did you feel yesterday?
OVERALL LIFE SATISFACTION: INNER LONDON (alphabetical, score out of 10)
Camden: 7.22
City of London: 8.10
Hackney: 7.07
Hammersmith and Fulham: 7.23
Haringey: 7.2
Islington: 7.08
Kensington and Chelsea: 7.68
Lambeth: 7.09
Lewisham: 7.23
Newham: 7.22
Southwark: 7.27
Tower Hamlets: 7.28
Wandsworth: 7.23
Westminster: 7.09
OVERALL LIFE SATISFACTION: OUTER LONDON (alphabetical, score out of 10)
Barking and Dagenham: 7.06
Barnet: 7.35
Bexley: 7.47
Brent: 7.23
Bromley: 7.63
Croydon: 7.0
Ealing: 7.24
Enfield: 7.18
Greenwich: 7.16
Harrow: 7.34
Havering: 7.4
Hillingdon: 7.35
Hounslow: 7.3
Kingston upon Thames: 7.29
Merton: 7.18
Redbridge: 7.28
Richmond upon Thames: 7.42
Sutton: 7.25
Waltham Forest: 7.24
Source: Office For National Statistics