Designer clothes donated by David and Victoria Beckham will go on sale at a London charity shop to help victims of Typhoon Haiyan. The collection includes shoes by Jimmy Choo and suits by Dolce and Gabbana alongside tops, suits, trainers and dresses from Victoria and her husband, David.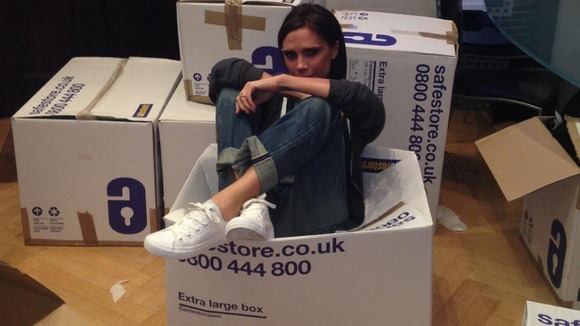 The clothes will go on sale at the British Red Cross charity shop in Chelsea on Friday at 11am. The Beckhams are packing 20 boxes of "almost new clothes".
David and I are supporting the Red Cross Shop Drop for the Philippines campaign and we urge everyone in Britain to do the same.

Everyone has something in their closet they were holding onto, a dress, suit, or pair of shoes they thought they might wear again.

Dig them out, bag them up, drop them off and give someone else the chance to buy them, raising much needed funds for the Red Cross aid effort.
– Victoria Beckham

David and Victoria's D&G suits will go on the rails for £600 and £800 respectively, and more if they turn out to be especially rare items. The clothes will be displayed alongside the shop's other stock, with labels marking them as gifts from the Beckhams.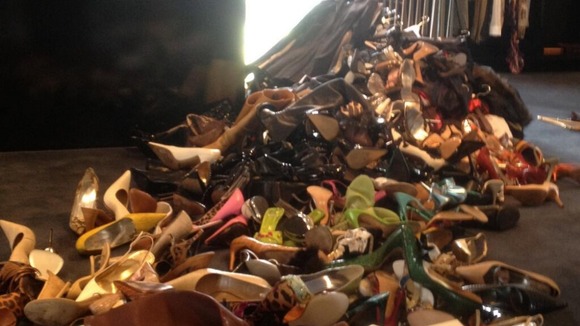 The shop, at 69-71 Old Church Street in Chelsea, specialises in designer labels donated to the British Red Cross. It opens at 11am on Friday, and is extending its opening hours until 8pm.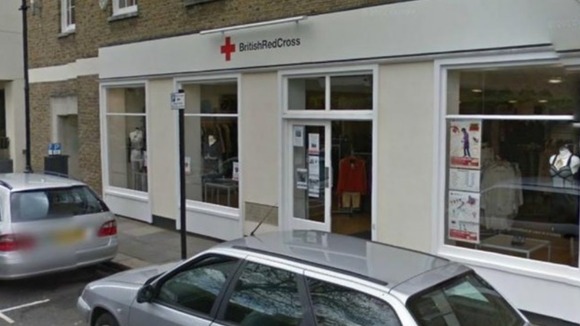 We are delighted to have Victoria and David's support for the British Red Cross Shop Drop for Philippines.

Their generous donation will enable us to raise significant funds towards the enormous humanitarian operation currently under way.

We know people desperately want to help, but many just don't have the money to give.
– Mark Astarita, Director of Fundraising for the British Red Cross