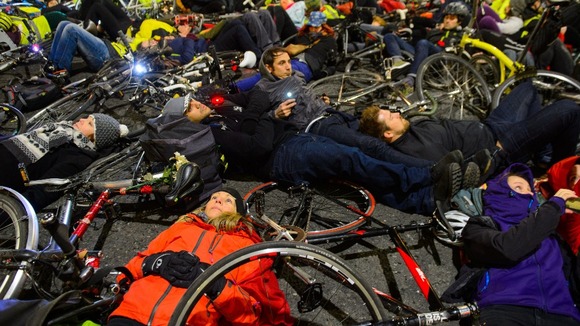 More than 1, 000 cyclists and drivers have staged what they've called a 'die-in' - protesting at dangerous traffic conditions on London's roads.
They blocked roads outside the Transport for London headquarters in Southwark as pat of a vigil to remember six cyclists who died over the last month.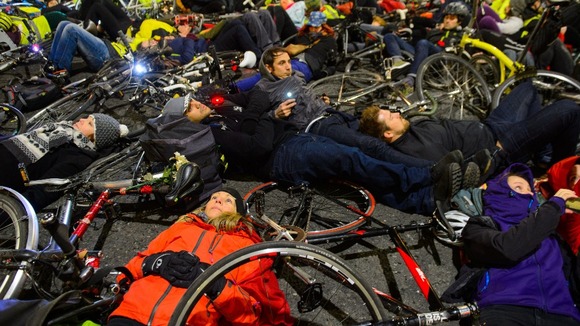 Donnachadh McCarthy was among the organisers of the Stop Killing Cyclists protest. He said it was inspired by riders in Holland:
"We Londoners are going to join the Dutch, and follow them until we get our roads safe.

"So I respectfully ask you now, London cyclists and pedestrians and drivers who have come to join us today, to lie on the pavement with your bicycles, turn on your lights and let them flash in the memories of people killed and injured in the last eight years."
– Donnachadh McCarthy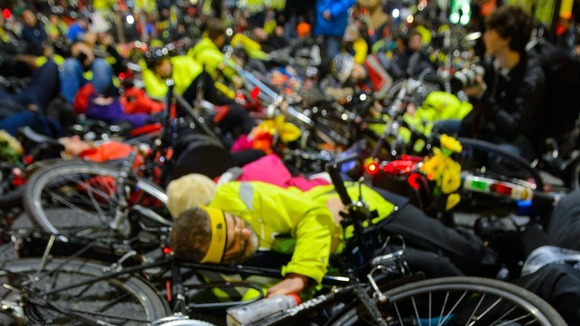 London Mayor Boris Johnson praised their efforts:
"This targeted operation has been hugely effective at raising awareness of road safety among motorists and cyclists."This is a balanced operation reminding everyone of their duty to take care of each other while out on the roads, and I hope the figures put to rest concerns by some groups that they are being singled out."
– London Mayor Boris Johnson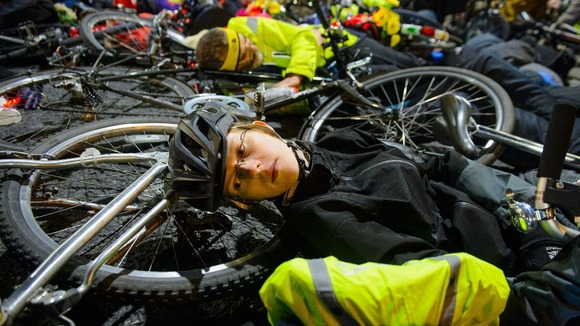 Amateur footage in this report is courtesy of www.youtube.com/sw19cam