A deal has been reached on a long-running row over Boxing Day working on London Underground, with drivers being offered a bonus of £350 for working on the Bank Holiday.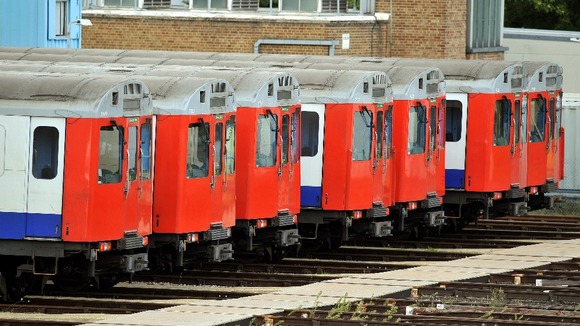 London Underground says the agreement is "self-financing" because of changes agreed with unions to train drivers' work and conditions.
Boxing Day Tube services have been hit in recent years because of industrial action by drivers.
In exchange for changes that would give greater flexibility in the longer term, we have agreed to make an additional payment on the proviso that it would be a completely self-financing deal.

This cost-neutral deal will be made possible by productivity savings from various parts of the trains operations.
– Phil Hufton, London Underground's Chief Operating Officer

However, Conservative London Assembly Member Richard Tracey says Transport for London is paying a "bung" to drivers, adding:
Since when has a £46,000 starting salary and 43 days of holiday a year not been enough for Tube drivers?

This proves that even when strike action does not go ahead, the threat is often used by union bosses to make Londoners suffer.

The Government needs to urgently ban Tube strikes and replace them with an independent mediation process which protects workers' rights.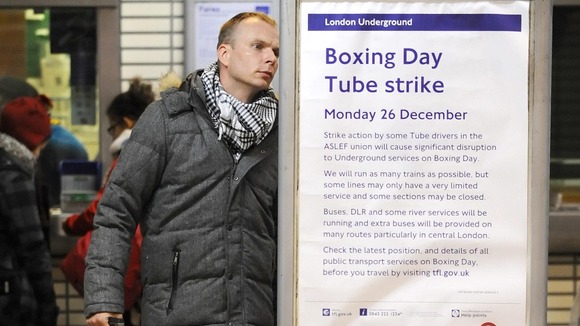 You've also been telling us what you think about the decision to pay drivers an extra £350 for working Boxing Day.
@itvlondon greedy greedy train drivers, other people have to work that day without a bonus and can't strike to get their own way
Anita Hearn Good on the train drivers. I wouldn't work Boxing Day and if I did I would want paying for it. We all have families. Funny the ones that don't agree with it are the ones that don't work Boxing Day anyway. Jealousy I think.
Andrew Gordon The capital being held to ransom by the unions still! The sooner the trains go driverless the better!
Our Political Correspondent, Simon Harris has been following the story.