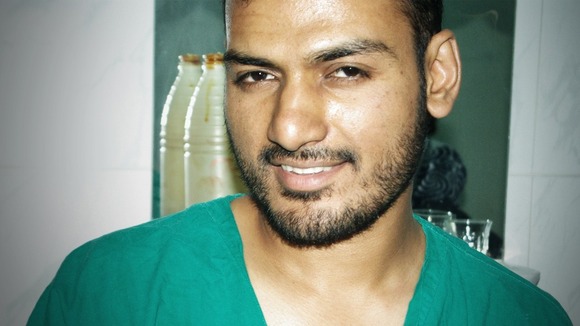 The family of the London surgeon found dead in a Syrian jail have told ITV News they believe the Foreign Office did not do enough to help their brother because of his "aesthetic", being a "British Muslim with a beard".
Dr Abbas Khan's sister Sara and brother Shawahnaz spoke to ITV London's Lucrezia Millarini, saying they haven't even been able to tell his two children yet that their father has died.
Dr Abbas Khan was found just days before he was expected to be freed after spending more than a year in prison. He travelled to Syria to help those injured in the war.
Yesterday the Government described his alleged suicide as "murder", but his family say neither the Prime Minister nor the Foreign Office have been in touch to offer their condolences.
Following the interview with ITV London, the Foreign Office released a statement denying that they neglected Dr Abbas and his family:
"We are in regular contact with Dr Khan's family and providing consular support to them. We consistently sought consular access to Dr Khan and information on his detention, directly and through the Russians, Czechs and others.

In November, Minister Robertson wrote making clear our concerns about his welfare and treatment."
– Foreign Office