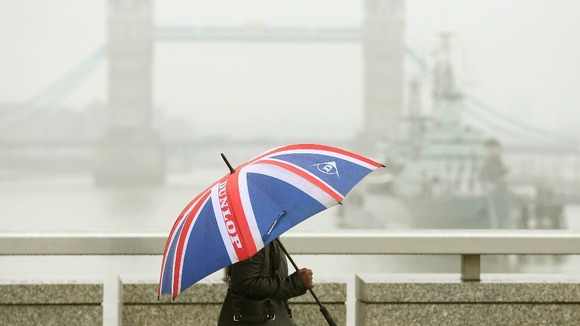 THIS AFTERNOON
The Met Office has issued an amber warning for significant rainfall in the London area. We can expect up to 40 mm (inch and a half) of rain. There's also a yellow warning for very strong gusts of wind. People are being advised to only travel if necessary and check before leaving home as severe disruption is predicted.
TONIGHT
Heavy rain and winds continuing. Gusts peaking at 60-70mph. Risk of flooding and disruption caused by gale force winds.
CHRISTMAS EVE AM
Wind and rain easing just before dawn. A bright, breezy and drier morning.
CHRISTMAS EVE PM
Staying dry and blustery. Feeling quite chilly out of the sunshine in the wind. Blustery conditions but nothing Father Christmas need worry about in his sleigh.
CHRISTMAS DAY
A cold frosty morning will make it look a little like a white Christmas first thing but we are highly unlikely to see any actual snow in London. Sunny spells, chilly and breezy.
BOXING DAY
Similar conditions to Christmas Day.
FRIDAY
Stormy weather returns. Gale force winds, heavy rain and the likelihood weather warnings will be implemented. A good day to stay indoors.