Experiments by London students to blast into space
by Martin Stew: ITV Weather Presenter
A-Level students from London will be the first in Europe to have their science experiments carried out in space.
Two groups from Lewisham and Hounslow won the opportunity as part of a project to inspire a new generation of scientists.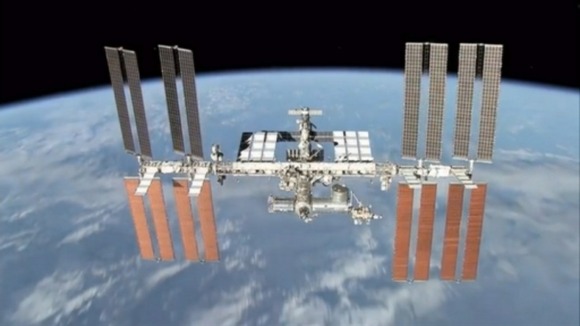 Their experiments are onboard a shuttle due to launch today at 6.07pm (GMT). It will dock with the International Space Shuttle 220 miles orbiting 220 miles above Earth.
For the next 30 days astronauts will monitor and record the findings of the experiments and feed the results back to NASA.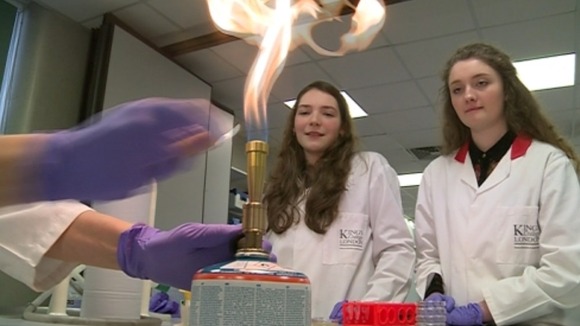 [For] Ordinary boys and girls from the UK to actually put their ideas into practice and get them into space I mean that's such an amazing thing to be able to do and out hope is that other young people will be able to watch this and think well if they can do something special so can I.
– Chris Barber, Director the International Space School Educational Trust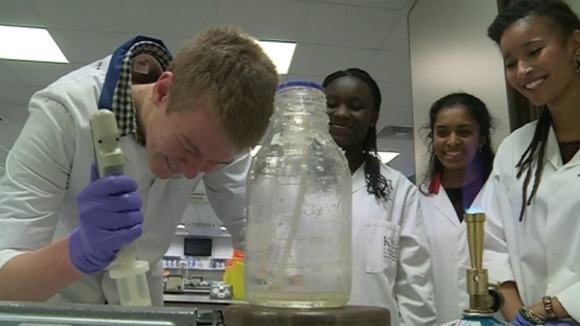 One experiment is to see whether slime mould can grow three dimensionally in a zero gravity atmosphere. The other is to test whether anti-biotics can work in space.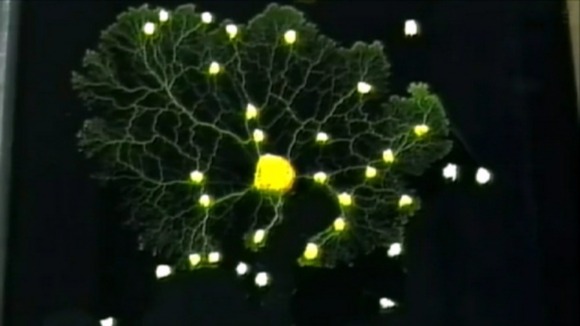 "It's really important because when you bring humans up into space you are also bringing all of the bacteria that inhabit them so especially when you're looking towards more long term space missions it's really important that we know how to combat bacterial diseases particularly in space because astronauts immune systems are slightly deficient due to the micro gravity environment."

The project has been achieved with the help of Kings College London.
– Pheobe Tucker, student