Casey helps Matilda to take her very first steps alone
by Rags Martel: ITV London reporter
Matilda Duncan and Casey Burke are two best friends with one thing in common. They both have cerebral palsy.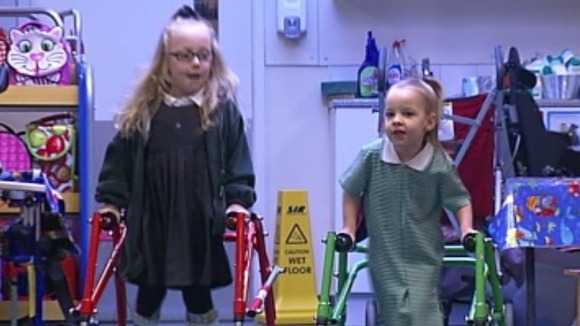 Though both girls move on frames an operation to make Matilda walk unaided is possible. But it costs £40,000. Casey's condition is too severe to have the procedure but she wants to help her best friend to be able to walk unaided. So she's started fundraising.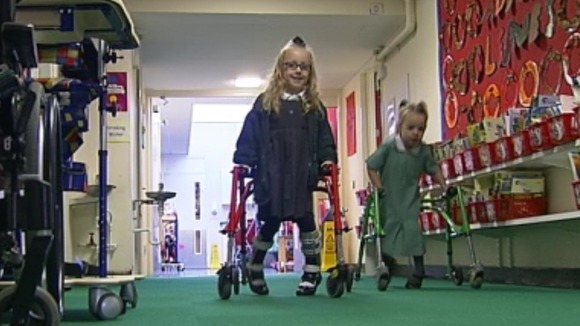 Casey is only 4-years-old. But she's leading the campaign to raise money for her friend. She said:
Matilda is only five and so doesn't have enough money in her piggy bank. So me and my mummy are helping Matilda and her mummy to raise the money.

We need to ask 40,000 people for £1 each, but I don't know that many people. I don't mind that I can't have the operation - I just want my best friend to be okay.

If everyone could give me just a few pennies then Matilda will be able to walk. I don't want a lot from one person, just a little from many.
– Casey Burke

Her friend Matilda added:
Casey is my best friend and we both have cerebral palsy. She can't have an operation but the doctors say that I can. I love her for helping me. I will always help her too.
– Matilda Duncan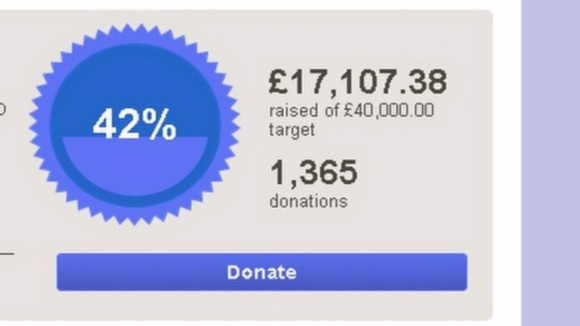 So far, it has helped raise £17,000 on pounds in this site justgiving.com/walking-Matilda
But the money raised so far is still short of their target. Though donations were helped this week by diver Tom Daley supporting their cause.
Matilda hopes to have a revolutionary procedure - known as Selective Dorsal Rhizotomy - it involves cutting the nerves that cause cerebral palsy - and not everyone is able to have it.
The campaign is backed by children's charity Tree Of Hope and all funds will go to help Matilda.