Actress bitten by police dog gets Met Police apology
An actress who was bitten by a police dog after a terrifying burglary ordeal has received an apology from Scotland Yard.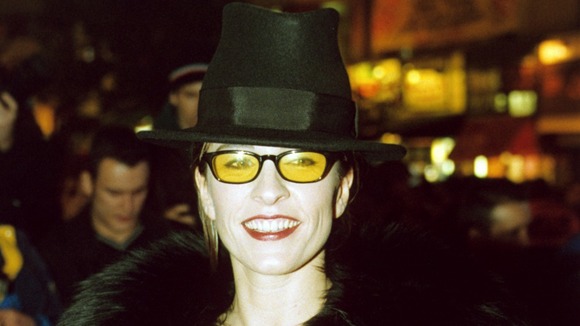 Juliet Aubrey was mauled by an Alsatian when she called officers as burglars raided her London home in March 2012. The dog handler will face misconduct proceedings over what happened.
The Metropolitan Police Service, Directorate of Professional Standards has investigated a complaint from a member of the public who was bitten by a police dog.

The investigation has concluded that a serving police constable dog handler face misconduct proceedings. The investigation report also highlights a number of recommendations and learning points that have come out of the incident.

The MPS has acknowledged that the woman was let down when she called the police for help on 13 March 2012 and has offered her a formal and sincere apology. It would be inappropriate to comment further at this time, pending the outcome of the case.
Juliet Aubrey said she hid under her daughter's bed and called the police after hearing the intruders shouting about a gun. Speaking to The Guardian she said:
I thought I was going to die. I was expecting to be shot. I was thinking about my children, my husband and my parents. Things flash through your mind.
Once officers arrived, her relief turned to fear as the dog attacked her when it saw her under the bed.
He just came for me. He sank his teeth into my leg through my skin, muscles and down to the bone. His jaw was locked right down to the bone.

I could not understand why no one was helping, that there was no command to stop (the dog) while he was biting more and more.
The actress said that she was left with post-traumatic stress order and had visible scars from the dog attack
Aubrey's film roles include Gloria Woodrow in the Constant Gardener, and she has appeared in a number of TV series such as The White Queen and Silent Witness