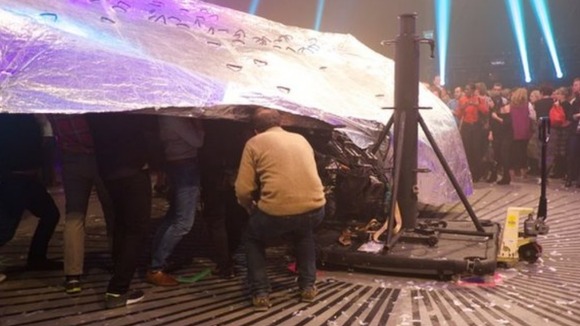 A performance of a theatre show had to be stopped and the area was "cleared immediately" when part of the set collapsed on the audience.
Three people sustained minor injuries in the incident, which happened during Fuerzabruta at the Roundhouse in Camden, last night.
In a statement, the venue said the mishap occurred about half an hour into the evening's show.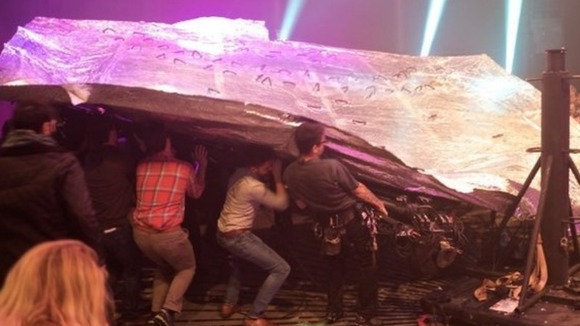 Approximately 30 minutes into the performance, a piece of moving stage equipment on which two artists were performing suffered a technical failure and fell slowly into an area where audience members were standing.

The equipment was brought in for the production and was not part of the Roundhouse structure.

The show was stopped and the performance space was cleared immediately.

A handful of injuries were reported, and whilst extremely regrettable, fortunately none of these injuries were serious.Those affected were seen by medics and four people - including one performer - were treated for minor injuries.

The Roundhouse is committed to the safety and well-being of its audiences and undertakes rigorous risk assessments for all of the shows that take place here. We are investigating what led to the issues experienced during this performance.
– ROUNDHOUSE SPOKESPERSON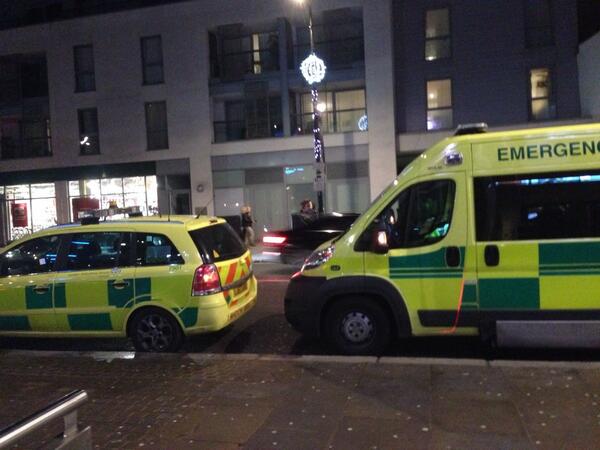 Fuerzabruta is an aerial theatre show which has been running at the venue since late December. This is the third visit for this production following runs in 2006 and 2012.
On its website, the Roundhouse says: "Fuerzabruta is an event where worlds collide, where dreams are real and reality takes a back seat. Give in to it, let go and enjoy the spectacular ride."
The production features interaction between the performers and the audience.
Thanks to everyone at tonight's Fuerzabruta show for your understanding. Apologies to those expecting to see the cancelled 10pm. More soon.
For anyone who couldn't see tonight's Fuerzabruta performances, please bear with us & we will contact you directly from Monday. Thank you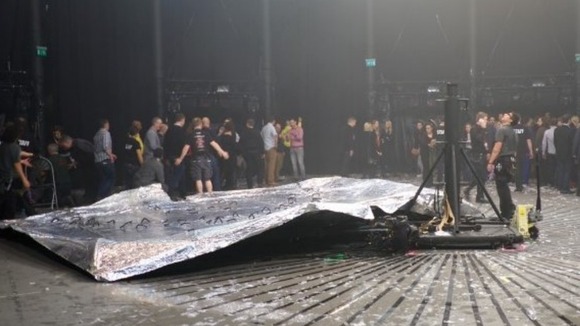 London Ambulance attended the scene and treated people who sustained minor injuries.
A spokeswoman said:
"We were called at 7.48pm last night to an incident at the Roundhouse. We sent a duty officer and an ambulance crew to the scene and our staff treated three patients - two men and one woman, all with minor injuries."
She said they were a facial injury, an ankle injury and concussion. They were taken to the Royal Free Hospital.
Just last month, about 10 square metres of plaster from the Grade II-listed Apollo Theatre in the West End plummeted on to the stalls below leaving 80 people injured.
"We were about half an hour into the spectacular Fuerzabruta performance, when one of the big vertical acts - a sail like structure with two performers on top - collapsed into half of the audience.

It was hard to work out what had happened at first, but we were quickly ushered out and it was clear something had gone very wrong.

Luckily, it sounds like there were no serious injuries."
– Sam Joiner, eyewitness