A normal pub pulling pints for its lunchtime punters. The unusual part of this public house is its proximity, right next to Junction 2 of the M40.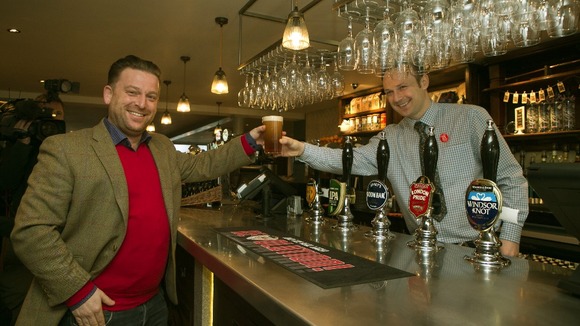 This is the first time you can by a pint at a pub at a motorway services. Two things that have never mixed before and nobody really know whether it'll be a success, or a disaster.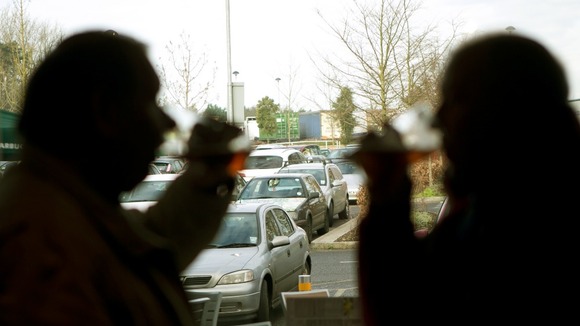 It cost over a million pounds to build named after the old stagecoaches that passed through the area the first stop en route to Oxford. Open from am 4am until 1am serving alcohol from 9am every day.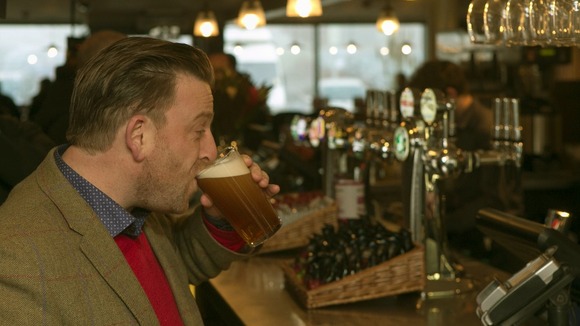 People think 'should we have a pub within a motorway network?' Our argument would be that it is a well-run pub and people have to act responsibility, which we think people do.

Actually the vast majority of people coming in here will be eating and drinking non-alcoholic drinks like coffee.
– Eddie Gershon, JD Wetherspoon

Government-owned service stations are excluded from selling alcohol, but privately owned services can get a license.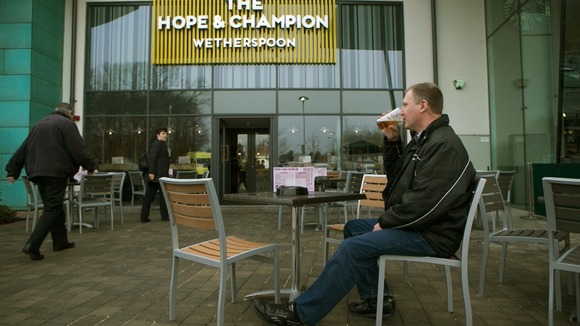 Motorway services have come a long way, originally providing the very basic, fuel and toilet facilities. This pub is being seen as the latest move to commercialise services.
If successful - other service stations will almost certainly follow suit.