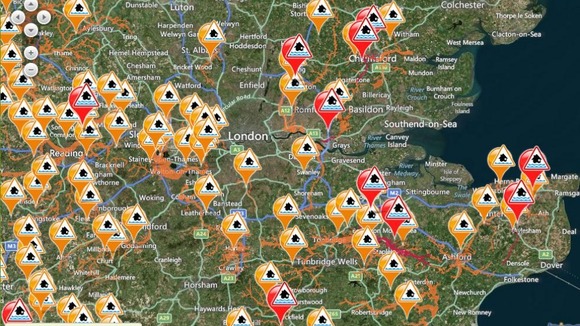 28 areas of London are on flood alert again tonight due to a combination of heavy rain and high spring tides.
The Environment Agency has issued 26 flood alerts and 2, more serious, flood warnings.
Spring tides at the moment are more than a metre and a half above the high tide levels during a neap (low) tide.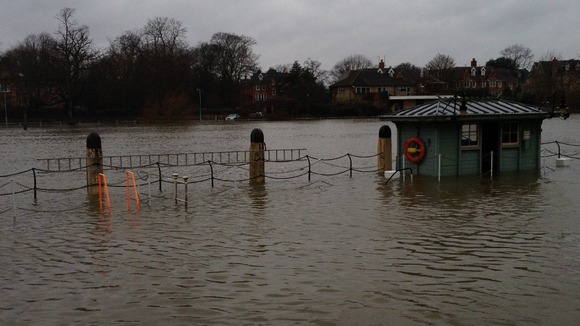 We're expecting up to 25mm (one inch) of rain in some areas of London this afternoon/evening. With saturated ground that water will slowly be making its way into the rivers over the course of the weekend.
High Tide in Richmond will be at 3am tomorrow and then 3.30pm.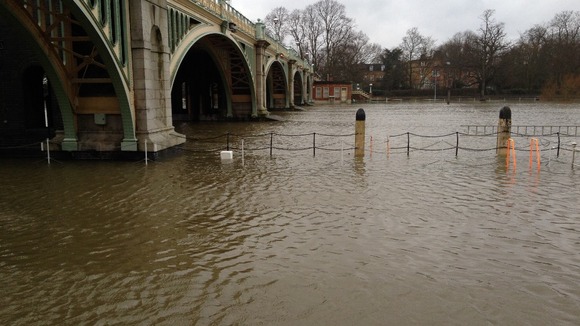 This afternoon the river levels were above Richmond lock. The lock keeper says every weir is already up allowing the free flow of water. This is very rare and means they have nowhere else to go in terms of controlling river levels.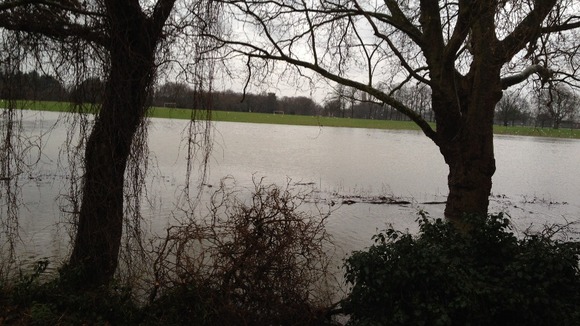 The Environment Agency says:
We have increasing spring tides which will peak on Monday, our teams are closely monitoring the tidal situation and the amount of rainfall for today and into the weekend to determine if the Thames Barrier will need to be closed over the next few days as a result of these conditions.

There are a number of Flood Alerts along the Thames, we urge local communities to remain vigilant and to prepare in advance by signing up for free flood warnings and to take action if they receive one. A flood warning indicates that flooding is expected and immediate action is required.