Even before the the current flooding, a significant number of homes in London's 32 boroughs were at 'high risk' of flooding.
Figures compiled by the London Assembly Environment Committee show that, in total, 14,408 homes were categorised as 'high risk'.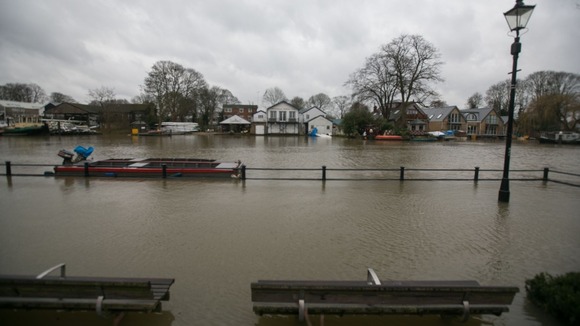 The figures we have obtained from the Environment Agency show far too many homes in London remain at high flood risk.

The Prime Minister has said that money is no object, so it's time for the Mayor to cash in that promise and secure the funding necessary to protect those London homes.

Current flood defence proposals will only protect a fraction of the homes at high risk.
– Murad Qureshi, Chair of the Environment Committee

These are the top five boroughs:
1) Waltham Forest: 2,510
2) Kingston upon Thames: 2,361
3) Barnet: 1,136
4) Richmond Upon Thames: 948
5) Hounslow: 805
Below is the complete borough-by-borough breakdown:
Barking and Dagenham: 391
Barnet: 1,136
Bexley: 126
Brent: 379
Camden: 0
Bromley: 396
Croydon: 125
City of London: 21
Ealing: 163
Enfield: 352
Greenwich: 312
Hackney: 95
Hammersmith and Fulham: 32
Haringey: 15
Harrow: 516
Havering: 339
Hillingdon: 790
Hounslow: 805
Islington: 0
Kensington and Chelsea: 49
Kingston upon Thames: 2,361
Lambeth: 18
Lewisham: 291
Merton: 461
Newham: 231
Redbridge: 446
Richmond upon Thames: 948
Southwark: 48
Sutton: 148
Tower Hamlets: 544
Waltham Forest: 2,510
Wandsworth: 315
Westminster: 45
Source: London Assembly/Environment Agency
Read more: Snail uses empty bag of sweets as a raft to escape the rising floodwater